Over the past weekend, our staff attended the 19th Annual Thunder on the Lot event in Lancaster, California for what was an all out motosport fanfare event.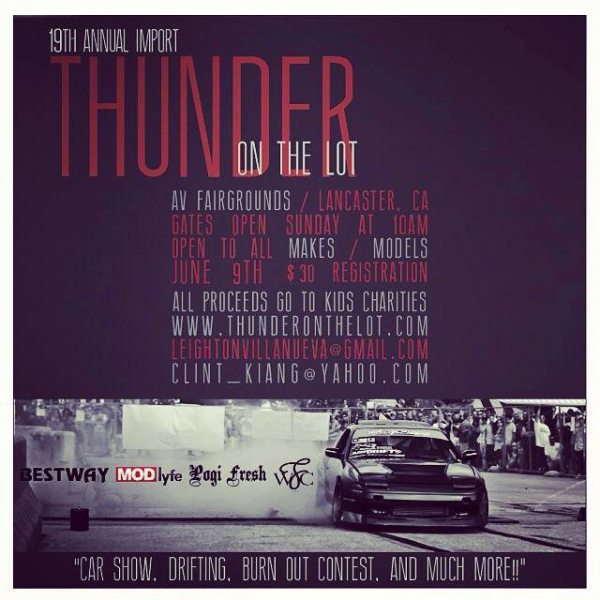 The show consisted of motorcycles, classic cars on display, and of course drifting. Our staff member Adam Knapik participated in the Drifting demo along with a lot of familiar faces from the Top Drift Community.

The drifting along with the motor bike stunts combined greatly for an action packed event. The car show on hand was also quite exceptional and tons of  beautiful cars were on display. All in all it was great seat time for our co-worker Adam and a great photography opportunity for the rest of the team.
Click the gallery button below for an in depth look at the events and action of the 19th Annual Thunder on the Lot event. Enjoy!
---
View Full Gallery
[nggallery id=11]