With the footwork on Kandi 2.0 mostly settled, I decided to work on the drivetrain. Most of this work was done at the end of 2011 through 2012 (yup, we're still catching up on my build, but we're getting closer to present day!). My road racing friend Jimi had an LS1 setup on his S14 that he used mainly for track days with occasional autocrosses and drifting. Since he was getting out of the game for a while, I picked up his old setup & made minor tweaks to get it to fit in my chassis.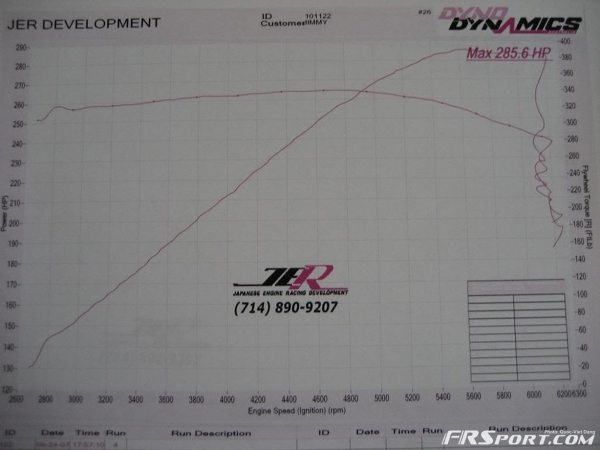 The dyno for his engine wasn't "that" great as far as LS1's are concerned, but he was running a super quiet exhaust setup with the stock catalytic converters along with a very conservative tune. Plenty of room to grow with just a tune – a head and cam job later and I'll have a plenty of "go fast" power. Even as it sits, this will be more than enough for the shake-down process. Looking back on it now, I wouldn't have minded just using the Sikky LSX Mount Kit instead of modifying and piecing parts together for my setup, but it's all working out in the end. For one thing, the custom kit in Jimi's S14 sits higher on my S13 & slightly closer to the front of the car; this is not the ideal weight distribution, but that can always be fixed down the line – I'd need a truly custom setup to get it exactly where I want anyway.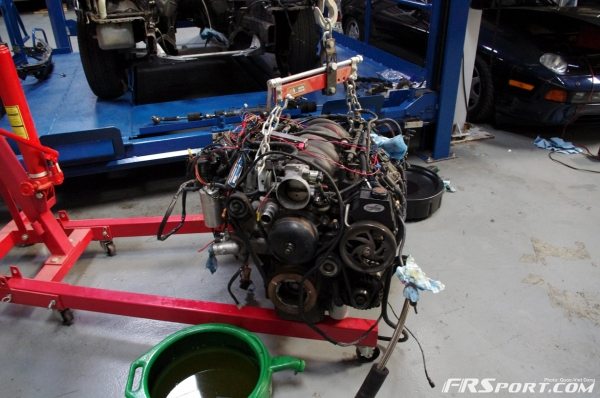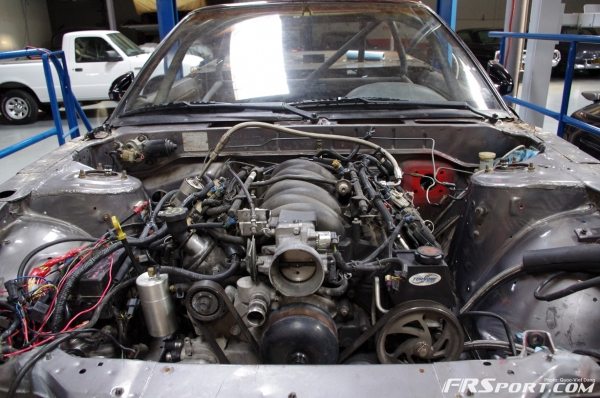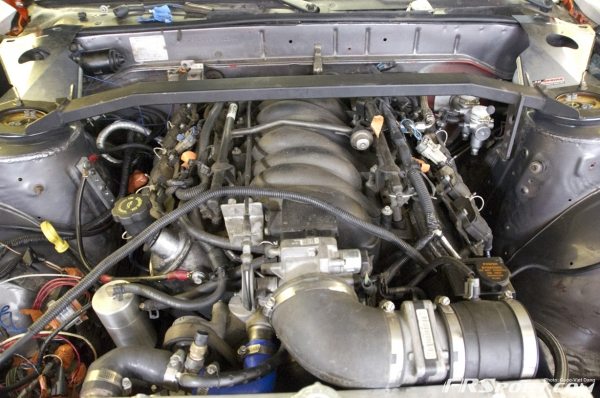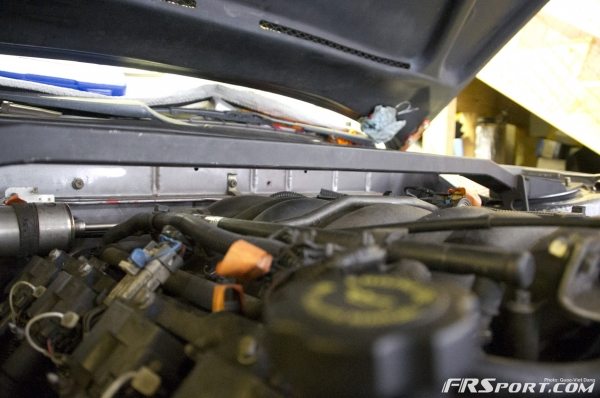 After a lot of dead-blow sledge hammering action and some notching of the shifter hole area, the tunnel was clear & the engine found its new home. The driveshaft had to be shortened, but that wasn't a big deal. My strut bar still cleared (yay!) and most things seem to fit okay around the engine bay. The axles were also torn, so I got some FEQ replacement axles for the 240sx from the guys at FRSport; the best part was there was no core charge, woo hoo!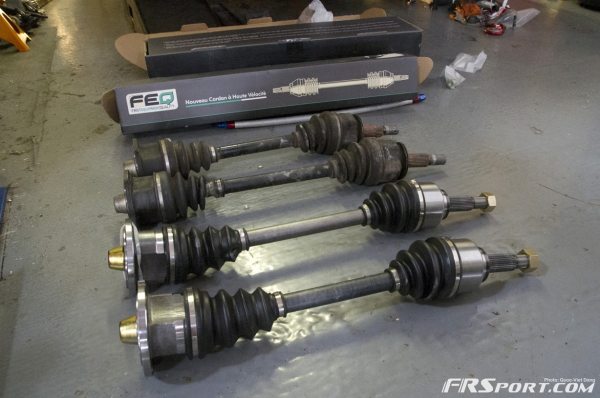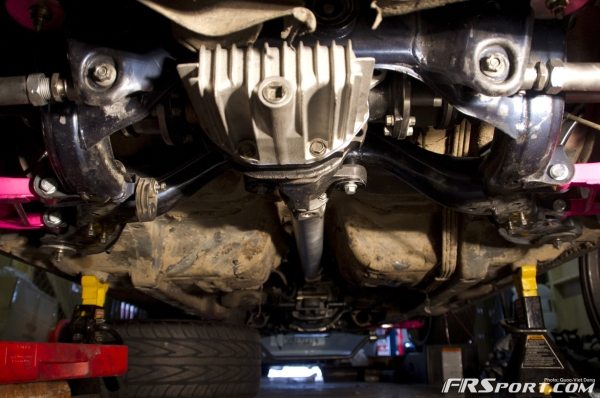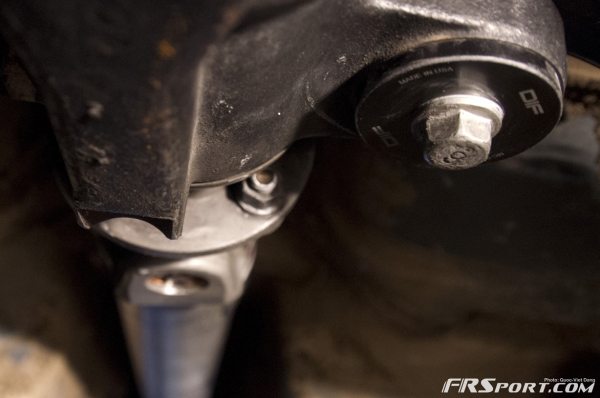 Unfortunately for me, no sway bars would clear the oil pan setup (not even the Sikky front sway bar) because of the amount the custom S14 mounts moved the engine forward on my S13. I decided to just purchase a new oil pan, get it notched, and reinstall it at a later time – there was still other work to be done. Toward the end of 2012, I had most everything kind of together, so I decided to just bleed the clutch & take it for a quick test run around the parking lot. Much to my disappointment, the slave clutch cylinder was leaking. On a normal 240sx, this would be no big deal: pop off the old slave cylinder, put in a new one, bleed, and you're good to go! On a T56 transmission, this requires removing the transmission since the slave clutch cylinder sits INSIDE the transmission integrated into the throw-out bearing! Kandi 2.0 is driving me crazy!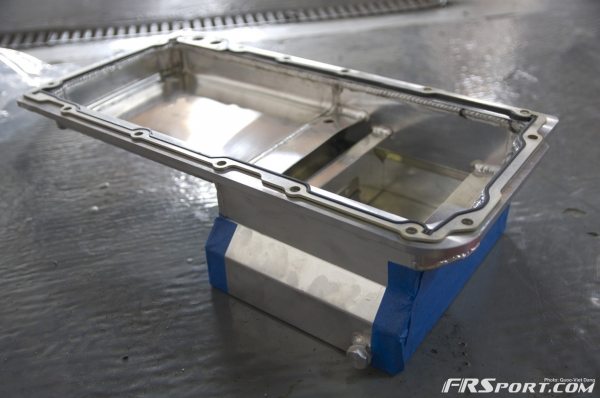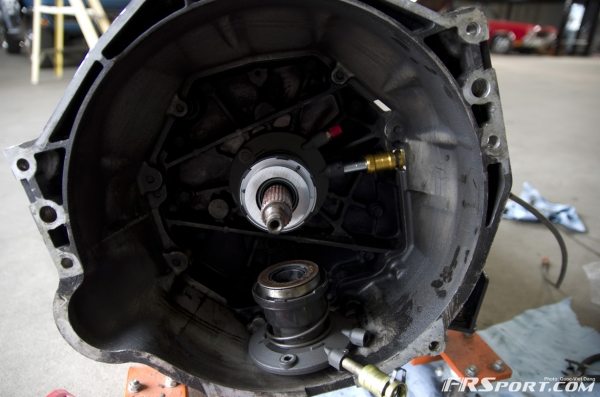 With everything so tight already, I just pulled the engine again earlier this year. This time, I drilled out the upper radiator core support to make future pulls & installs much quicker. Now I can perform the slave cylinder and oil pan swap outside the car where there's much more space.
To keep myself from going completely insane since my car was getting more and more stripped after installing everything over the past few years, I did some fun stuff on the side, like getting my valve covers painted in my favorite color :).
The engine now has the new oil pan as well as a non-leaking slave cylinder (bench-tested outside of the car). With the engine out, it was also time to take care of some other business in the engine bay – to be revealed in the next installment.