One of the best things about owning a rear wheel drive car is that you can pull the E-brake lever and drift it till-midnight-come'. Out of the factory however the Subaru BRZ comes with a spring within the e-brake button locking the e-brake in place and therefore preventing you to drift since one needs the lever to come back down as soon as it is pulled.
Rescuing our sliding fun is the DIF Drift Knob for the Subaru BRZ and the Scion FR-S. These all aluminum drift knobs will allow us to remove the locking spring and enhance our drift sessions for nights to come. All in sanctioned or closed automotive tracks of course. Here is our quick guide on how to swap out your factory e-brake button.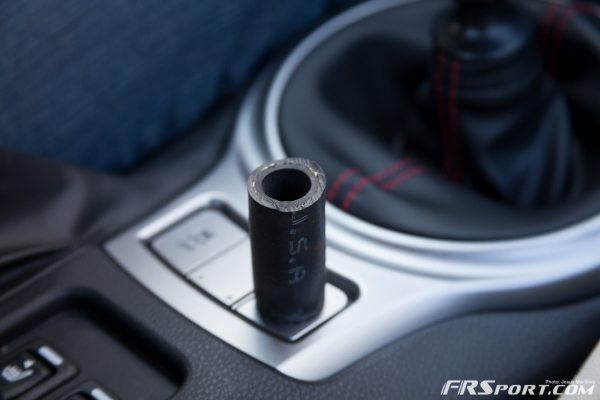 The very first thing we need for this install is a piece of rubber hose or an insulator that will help us clamp onto the oem e-brake button. We may want to re-install it later and the rubber hose segment will prevent us from scratching the polished surface.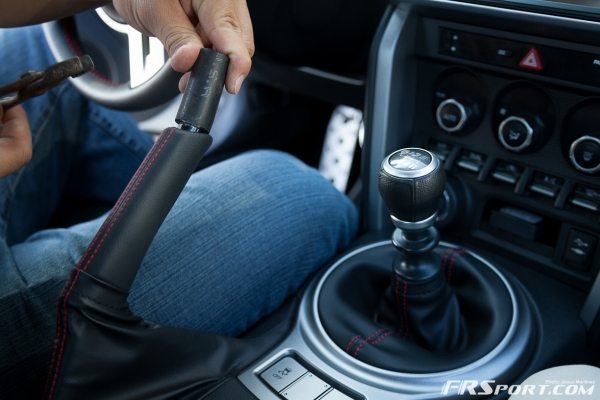 Simply slide the rubber piece on to the factory e-brake button…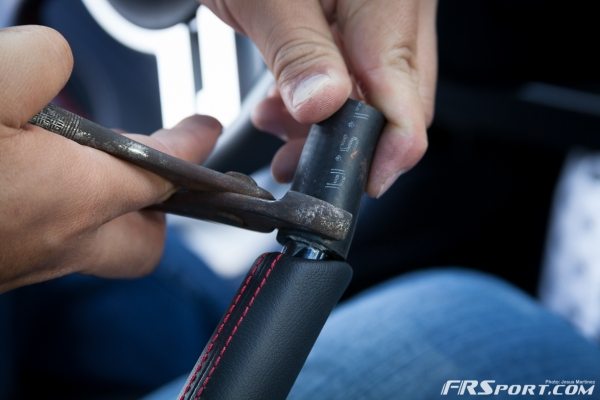 and begin to twist. Be careful not slip as you may scratch the button or if your lever is like ours, the nice leather. Sorry P.E.T.A.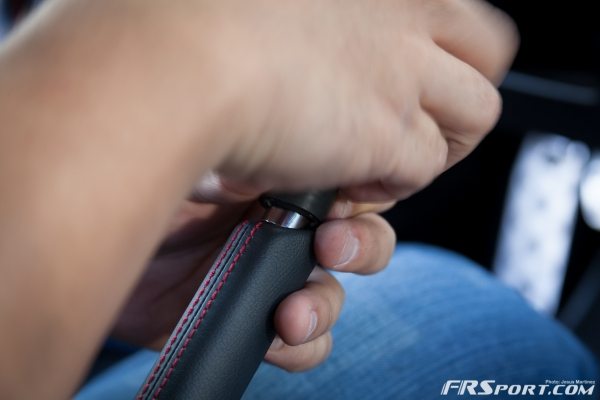 Once you have broken it loose continue to spin it until you have it off.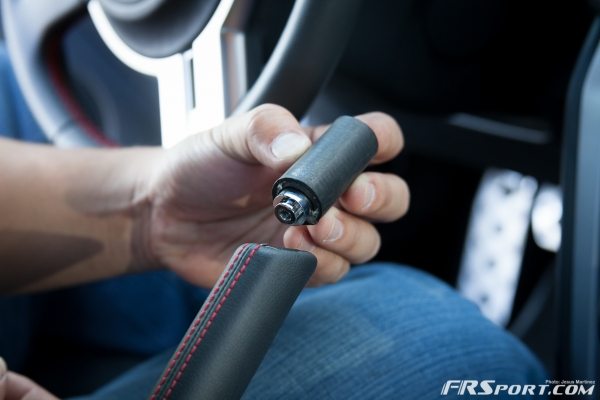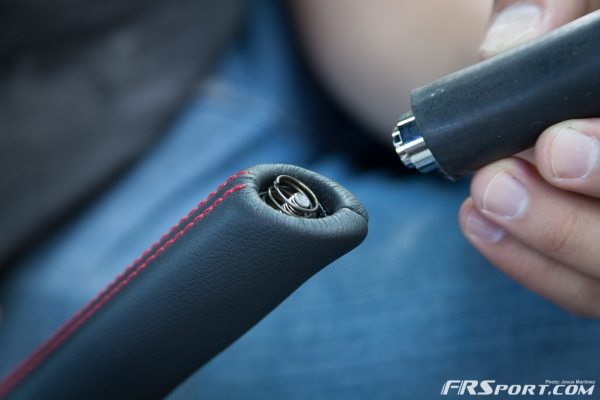 Once you have the e-brake button off make sure to put it in a safe spot. You never know when you are going to need the oem parts later.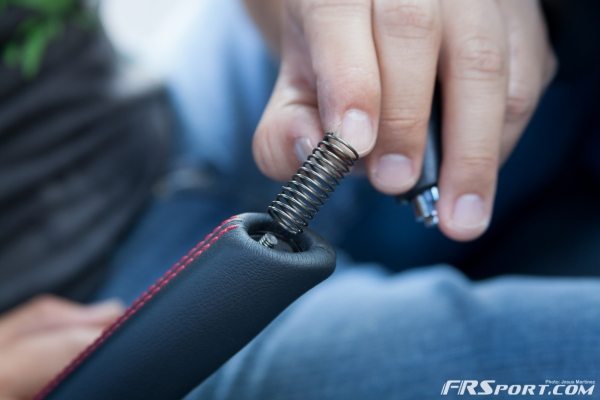 Next take out the spring. This little guy is the piece that locked the e-brake into place and the cause for the lever to lock when one pulls it; not good if you want to drift.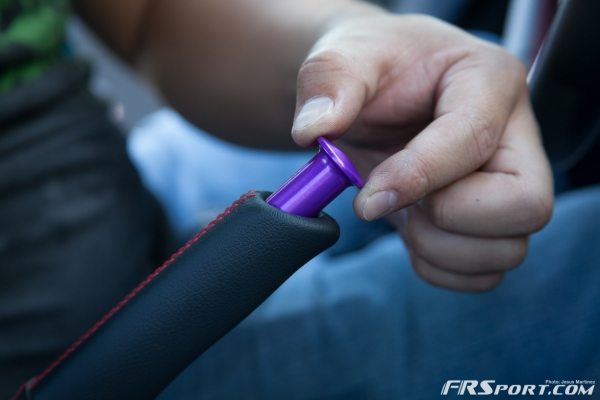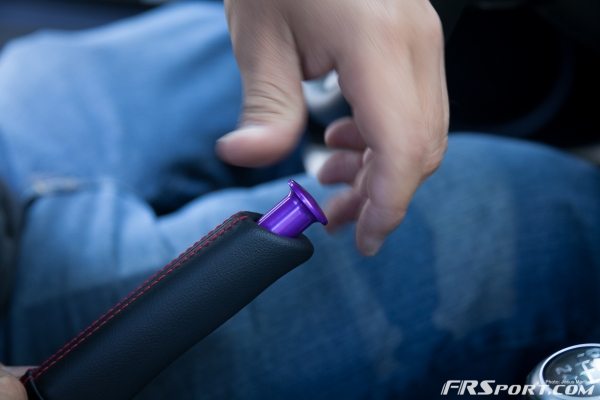 Finally mount the brand new DIF Drift knob into place and continue to screw it onto the thread that is now viewable.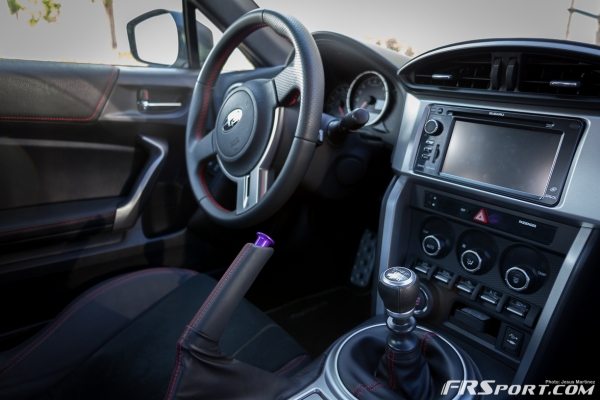 Step back and admire your new, shiny drift knob. The unit that we used was this nice purple color but DIF offers them in a variety of 10 colorways. With their wide selection of colors their is sure to be one that suits your style. Happy, Safe drifting everyone.