"Refinement is the improvement or clarification of something by the making of small changes", according to Google.
An image of the 2014 Nissan GT-R Nismo Edition should be added to that definition since it essentially embodies that word. Ever since the genesis of the GT-R, refinement is all that it has underdone. From the earliest versions of the model, year after year the Nissan GT-R has been refined or evolved into a budget supercar that embarrasses other supercars priced up to 9 times higher than itself.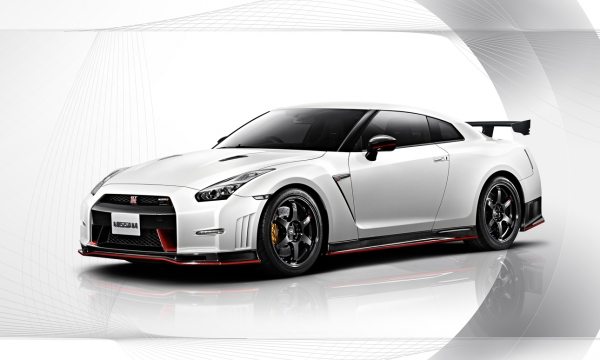 And now, at least for the moment being, we have the ultimate refinement of the car, The Nismo Edition. After years of changing little things here and there, extracting 1 to 5 to 10 horsepower along the way the engineers at Nismo have clearly outdone themselves. They have now managed to score a time of 7 minutes and 8.679 seconds with the aid of Michael Krumm at the driver's seat (watch the video below).
[youtube height="HEIGHT" width="WIDTH"]http://www.youtube.com/watch?v=sNAT_c3CLHw[/youtube]
When the first R35 GT-R was announced back in 2009, the lap time posted at the Nurburgring was then an awesome 7 minutes and 29 seconds. To be able to reduce that time in almost the exact same car by 22.3 seconds without radically changing the car is a tremendous achievement. After digesting all the information given to us by Nissan, the engineers there seemed to have only adapted parts and aero from what was already available in the Nissan GT3 GT-R; the race car version of the production car. It is because of their continued involvement in racing that they were probably able to fine tune "Godzilla" the way they did.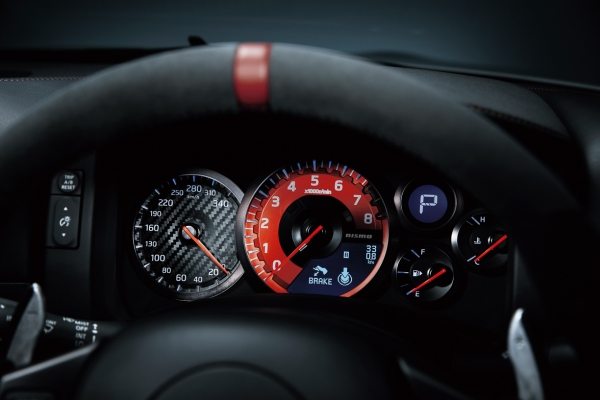 Of course we can speculate all day long about why this masterpiece is as fast as it is, but Nissan has left no question un-answered as to what improvements have been done to the latest version of this Japanese supercar. Below is an excerpt from the Nissan press release describing in full detail the upgrades the Nissan GT-R Nismo Edition has undergone…
"Nissan GT-R NISMO Overview 
1. Mechanical Features
Nissan GT-R NISMO employs innovation, uncompromising engineering and motorsports-inspired technologies to achieve new levels of power, speed and handling.
Engine
Under the hood, the 3.8-liter V6 VR38DETT engine benefits from the know-how that NISMO has gained from participating in such events as the world-renowned Nürburgring 24 hour race. Engine power has risen and is now rated at 600hp (447kw) and 481 lb ft (652 Nm) of torque.
New high-flow, large diameter turbochargers, which are used for GT3 racing, improve breathing, while optimized individual ignition timing control for each cylinder and upgraded fuel pump improve combustion.
Chassis
The suspension set-up is inspired by that of the NISMO racing GT-R and tuned for stunning agility, road-holding and handling finesse, without compromising refinement.
The springs and custom-developed Bilstein DampTronic dampers in the front and rear suspension are specially tuned to deliver exceptional grip levels and progressive handling response at the limit. Three suspension modes can be selected: Comfort, Normal and R, for circuit applications.
Exclusive NISMO tires – developed by Dunlop – exhibit outstanding grip and handling characteristics. Front: 255/40 ZRF20; rear 285/35 ZRF20.
Specially developed links fitted to the front double wishbone suspension increase castor trail to optimize wheel position during high-G cornering and improve straight-line and cornering stability. Additionally, large high-rigidity bolts are used to increase stiffness of the wheel-hub attachment area.
To minimize body-roll during cornering and changes of direction, the Nissan GT-R NISMO features a 17.3 mm hollow rear anti-roll bar, which raises roll stiffness while reducing weight.
Body construction
Increased rigidity in the body shell is achieved using adhesive bonding in addition to spot welding leading to precise suspension response under extreme load, the NISMO "factory tuned" enhancement.
2. Exterior design – Exclusive styling with improved aerodynamics
Using the latest Computational Fluid Dynamic simulation techniques to analyze airflow, NISMO has developed an aero package that improves road-holding, minimizes the negative impact of drag, while giving the car a menacing and muscular appearance.
Together, the front bumper, engine undercover strake and carbon rear spoiler increase downforce, lowering the center of gravity and generating an additional 100kg (at 300km/h) compared to the freshly updated 2014 GT-R model. The car's aerodynamic characteristics are tuned to ensure the downforce is equally spread front to rear at all speeds for progressive handling characteristics. A widened front bumper configuration and elongated yet tapered rear bumper design keep the drag to Cd 0.26, same with that of 2014 Nissan GT-R.
The Nissan GT-R NISMO will be available in five body colors: Brilliant White Pearl, Meteor Flake Pearl Black, Ultimate Metallic Silver and Vibrant Red. And unique to the GT-R NISMO model, a Dark Matte Grey accentuates the car's imposing exterior muscularity.
The GT-R NISMO's black 6-spoke wheels are inspired by Nissan's legendary GT500 race car.
3. Interior
The Nissan GT-R NISMO cockpit inspires driver confidence through both its craftsmanship and optimized driving position.
Ergonomically sculpted carbon-fiber-backed reclining RECARO® seats (Europe/Japan) comfortably, yet firmly, support the driver and front-seat passenger.
NISMO racers influenced the design of the steering wheel which is dressed in Alcantara®, with three spokes, red center mark and red stitching to give the best combination of grip, feedback and comfort.
The combi meter has carbon-like finish, and tachometer features a red design. The meter hood is also dressed with Alcantara®.
Interior trim features include discreet red stitching on the seats, center console, door trim and steering wheel." 
After re-reading all of these improvements given to the car by Nismo, we are pretty sure kids everywhere (including me) will pop open their Gran Turismo games in December and will strive to put one of these Nismo Edition GTR's in their garage as soon as possible. For those of us with the proper means to get a real one, this will be one of the performance deals of a lifetime and with no question the best option for the money. 
Now that we know exactly what makes this car tick and what refinements it has undergone, make sure to take a peek at the awesome, high-resolution imagery shared with us by Nissan below. We have also added some of our own images of the car while at the LA Auto Show as well, enjoy!
(Image Source: Nissan Pressroom)
---
View Full Gallery
[nggallery id=43]