Auto Club Speedway would host the 8th and final round for Redline.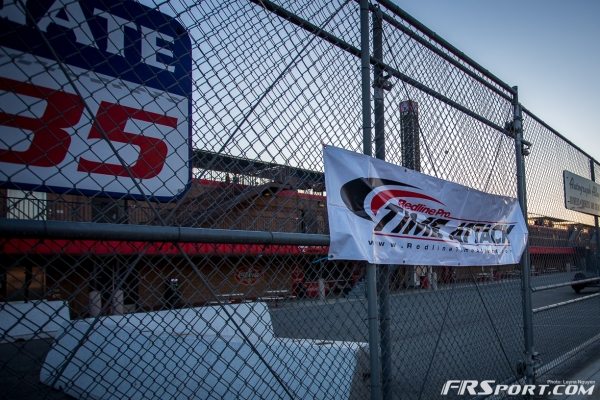 We came in with a good amount of confidence. Rolling off a great showing at the Super Lap Battle competition just a week ago.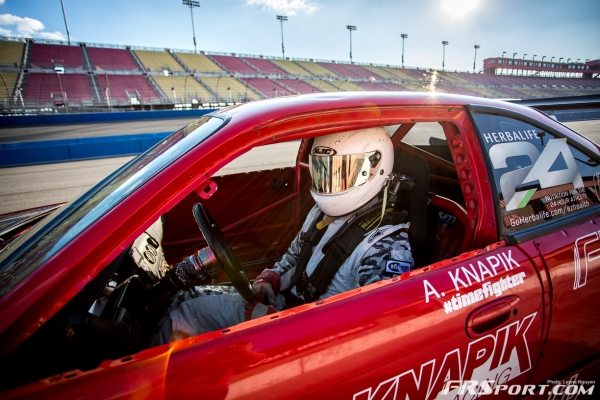 I've never had good luck here at Fontana Speedway, and this time was no exception either.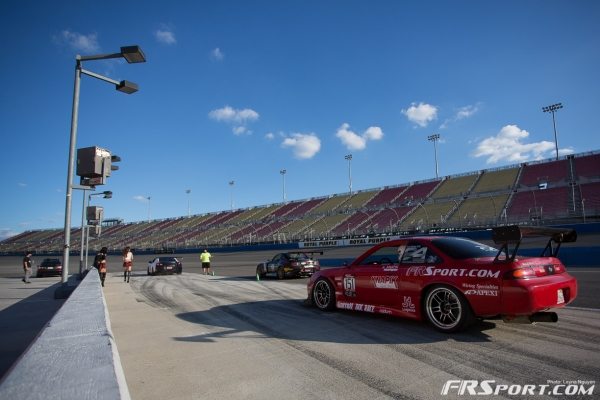 In the second practice session coming down the front a straight, at about 145 mph, the carbon hood gave way and broke.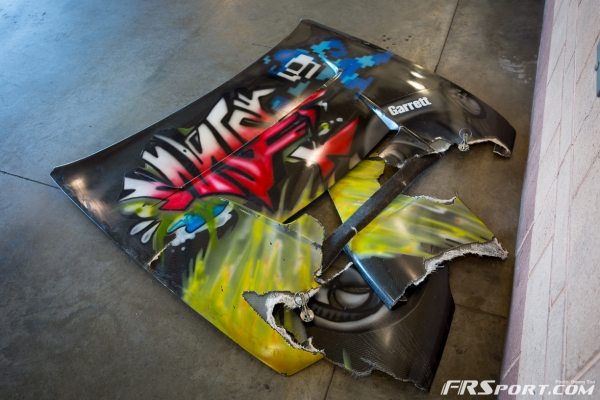 Good thing we had some hood pins on it, keeping it from flipping up and smashing the windsheild. Even with that though, the damage was done. The hood lifted up after the break and acted like a parachute, lifting the front radiator support with it.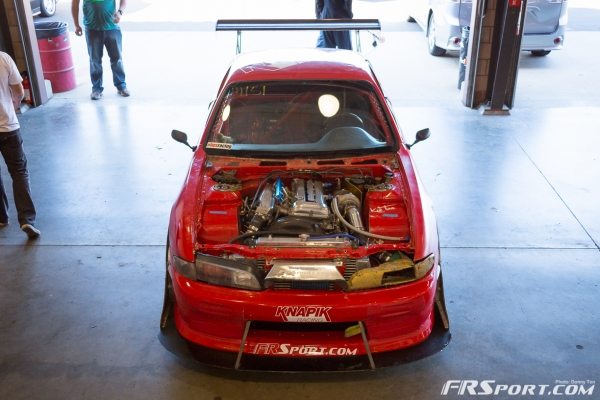 We unbolted the hood, and tried the rest of the day with no hood but it was causing a mass about of turbulence.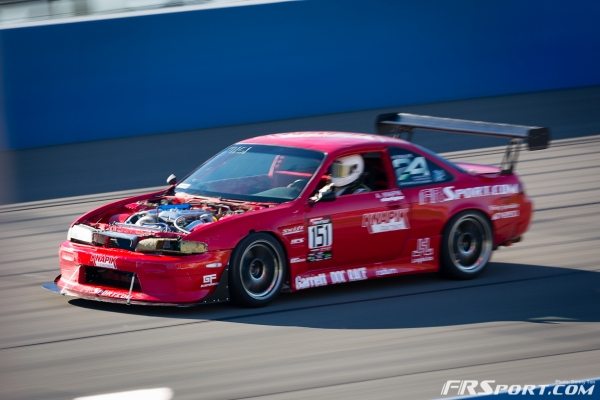 Competition was the next day, so that night we headed back home where a friend had a spare metal hood that he let me have. We went to work on it to try and lighten it up as much as possible, cutting all the reinforcement from the bottom out, and took it with us for the next day.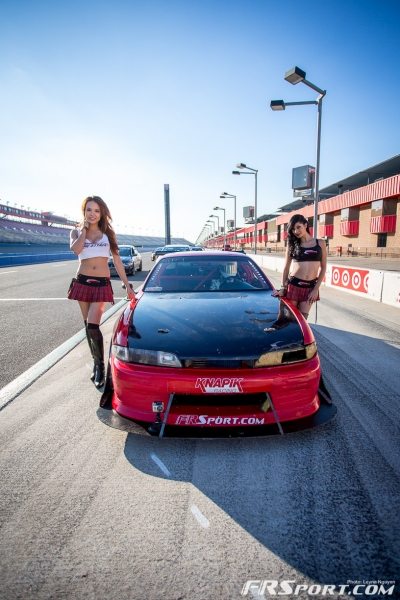 The next day we didn't get the hood installed in time for the first time attack session, so we headed out just to put a time down. This would be our only official time of the day. It was good enough for third in RWD Modified class however with a 1:48.3 lap time.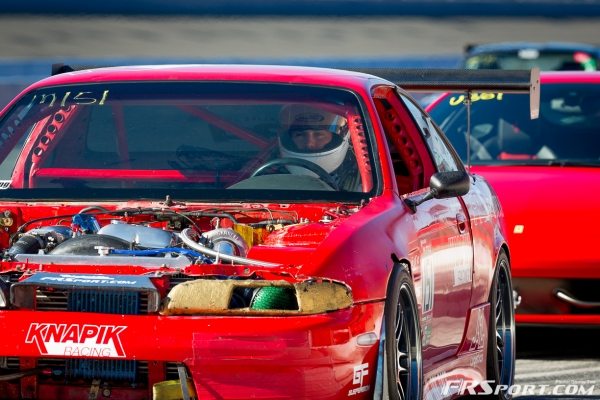 Knowing the car has plenty of time left in it I pulled in and we quickly got to work to mount the hood properly.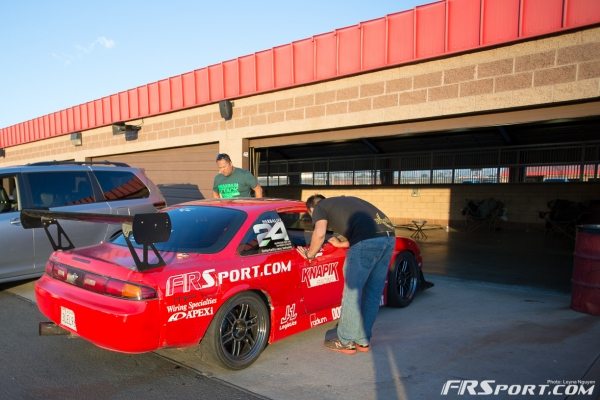 2 Laps into the final time attack session the throttle cable bracket broke, and with that, our chances of bettering my time gone.
 We ended the day in Third place. I guess not all bad.