When you think of Lexus, or let me correct that, when I think of Lexus either an old man and a walker come to mind or a really cool 90's VIP Scene car come to mind. Nowhere in the past 2 to 3 years have I considered Lexus to be a car brand that excites the performance senses and wows with aggressive race-derived styling. I mean sure the LFA Supercar and the F-Sport variations of their current cars have crossed my list of Automotive Culture RSS feeds here and there, but none of them truly have gotten me more excited than say the Nissan GT-R or the Subaru BRZ/Scion FR-S. Yes I am a younger individual whose potential for buying a sports oriented car stops at the FR-S/BRZ level, but even with cars like the GT-R, I do feel completely enamoured and obsessed about. Now apparently Lexus wants to change and are going for a slightly younger crowd.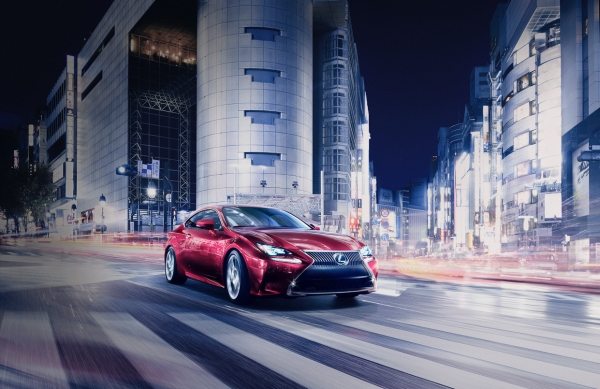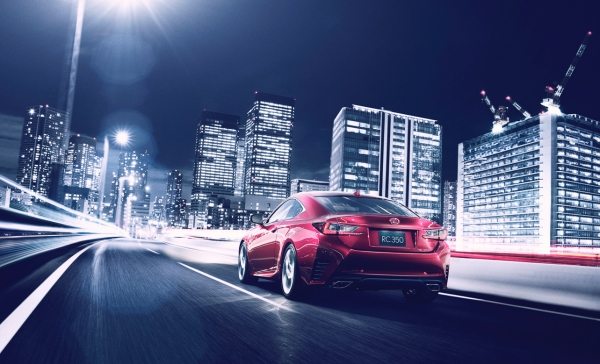 Above are a couple preview images of what Lexus and other automotive press sites are calling the BMW 4 series and the Audi A4 fighter, both coupes of their respective brands. The Lexus RC coupe intends to sway people like me from thinking of Lexus as company that makes cars for older men and women with aching lower backs. Of course this car will probably be extremely comfortable as well but at least in the looks department the older generation might second guess buying this particular offering from Lexus; it is for this reason oddly enough that I feel this is something I would consider buying.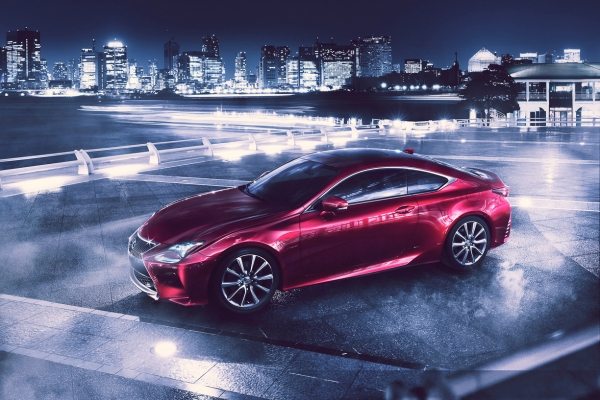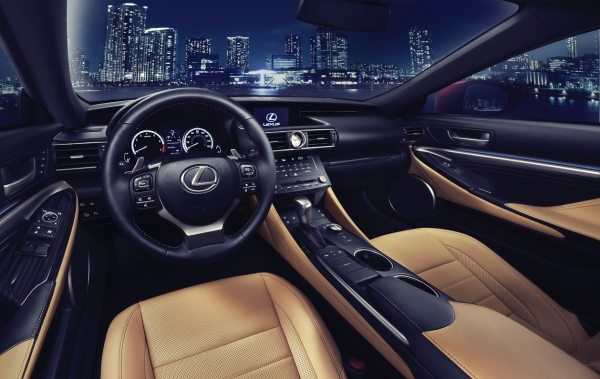 The shape and the curves of this RC Coupe are completely out of line (no pun intended) with what Lexus has shown us before. Their trademark hour-glass grill has now been stretched even wider from the bottom giving it a beautifully, aggressive expression. The paint, the interior, and even the lighting have all been revamped according to Lexus in a way that takes from their past concept vehicles; all of which we really hoped they would make. When the car arrives this November the 20th, 2013 we will find out just how close they actually got to the gorgeous concepts that they proclaim inspired the Lexus RC, from these early pictures it seems they might be on to something. 
(Source: Lexus Media)
(01/08/2014 Update)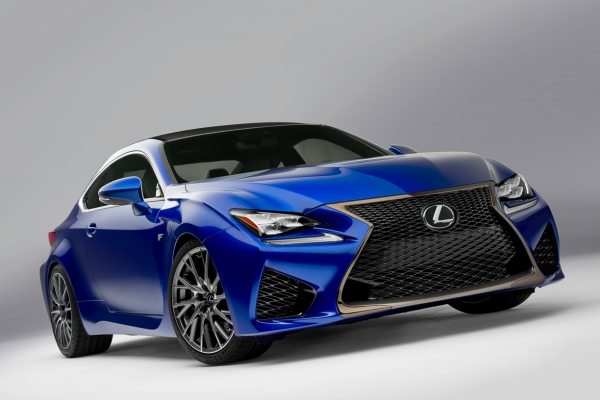 Lexus has just released full details on the F version of the RC coupe. The All new 2015 Lexus RC F Coupe had been leaking throughout the internet all day and we too acquired some of the preliminary media of the car before its actual debut at the 2014 North American International Auto Show and before Lexus blessed us with some official goodies (which we immediately replaced with the official high res stuff of course).
The recent Lexus press release states that the RC F will sport a beefy, non-turbo V8 engine which is sure to garner some  interest from those shopping between this car and the BMW M4 (stated to have twin-turbo V6 power) in the future. The RC F will also feature wider wheels and tires, an active rear wing that pops up and down according to the vehicles speed, functional air-scoops, and cooling air ducts. All these performance features are set to distinguish the RC Coupe from the RC F coupe as Lexus tries to make a play at the M4 crowd, which we featured a couple of weeks ago.
Stay tuned for more info as the 2014 North American International Auto Show nears as we are sure more details will be released. For now follow the gallery button below for some great preliminary images of the RC F Coupe by Lexus.
[button color="#FFFFFF" background="#FF7F00″ size="large" src="http://heavythrottle.com/event-coverage/miscellaneous/the-2015-lexus-rc-f/"]View Gallery[/button]