Toyota's partnership with the Gran Turismo Series has finally given fruit to something quite different. Today Toyota officially released the FT-1 concept.
[youtube height="HEIGHT" width="WIDTH"]http://www.youtube.com/watch?v=nZsO7aEnYA8&list=PLsOvRYzJPCwVPnQZg9qWBpGP8oHLM1aT_&feature=c4-overview-vl[/youtube]
The car above represents the "Ultimate Future Toyota" which is what the title, FT-1, represents. This vehicle was specially released for Gran Turismo 6 and will make its appearance in the game on January 14th, 2014. The video also shows it in action on the game!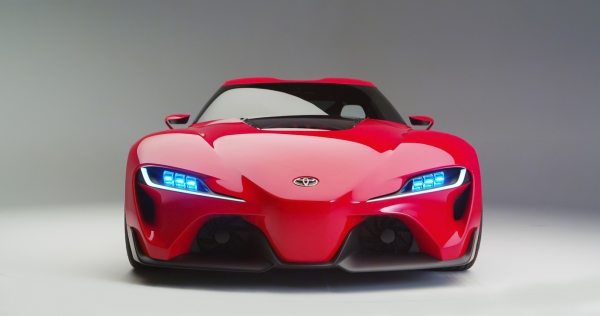 Currently this concept is being demonstrated at the North American International Auto Show in Detroit, Michigan and should be playable at one of Polyphony's cool game stations there. 

The design was brought about by Toyota's Calty Design studio in Newport Beach, California. I 'm positive the debut of this car certainly has something to do with their 40th Year Anniverssary in the industry as well. This studio is the same studio that brought about great concepts after the LFA was produced like the FT-HS in 2007 and the Lexus LF-LC in 2012.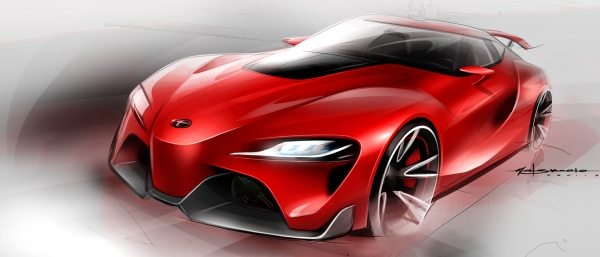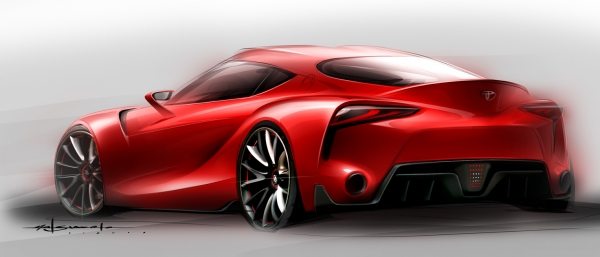 The studio states heavily looking at past versions of the Toyota Supra and Celica in order arrive at what we are looking at now. Toyota goes on to mention that this design's goal was to garner some of that performance history and produce an aggressive and race focused car. Here are some of the sketches produced by the design team.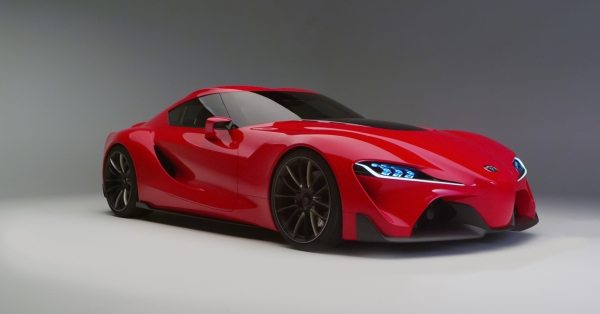 A very cool aspect of the car, mentioned by the official Toyota Press release, was the nod to the Toyota 2000 GT found in the cockpit's wrapping front and side windows. It seems automakers are finally catching on to fact that enthusiasts want a little bit of their old cars present in future and concept vehicles. Specially representing the most beautiful parts of an older model car is one sure way to attract attention of passionate fans everywhere.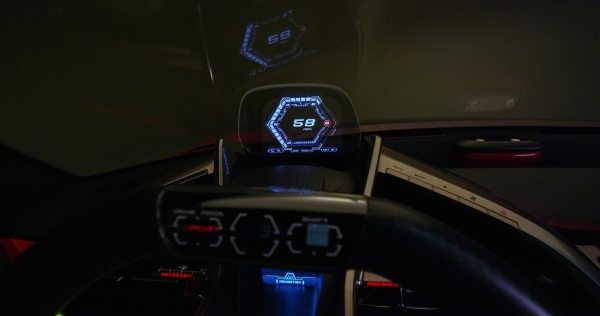 Of course one can't just have a new concept without integrating new things. Check out the interior of the car. It sports some very Tron-Inspired gauges and dials. I'm officially intriguied by the hexagonal RPM display.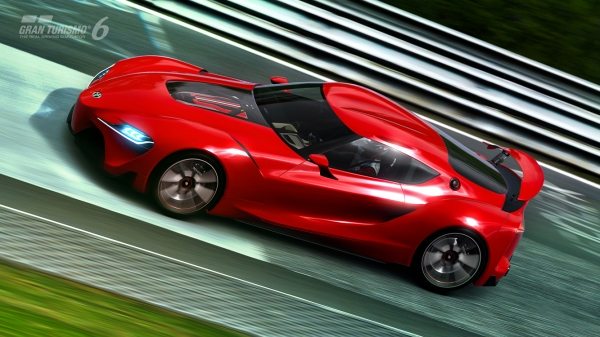 I Simply can't wait to try this car out later in the week on my own television. It used to be that one would wait forever to get any sort of new content for the GT series, but with this great partnership polyphony has developed with design studios all over the world the turn aorund time for new cars should lessen by a lot.
If you would like to check out the Toyota FT-1 concept in detail, check out the B-Roll of the car below or click on the gallery button for a plethora of high resolution images provided to us by Toyota. Happy Digital Driving everyone.
 (Source: Toyota Pressroom)
[button color="#FFFFFF" background="#FF7F00″ size="large" src="http://heavythrottle.com/event-coverage/miscellaneous/the-2014-toyota-ft-1/"]View Gallery[/button][youtube height="HEIGHT" width="WIDTH"]http://www.youtube.com/watch?v=TNoJWW8jTOs&list=PLsOvRYzJPCwVPnQZg9qWBpGP8oHLM1aT_&feature=c4-overview-vl[/youtube]