As some of you may know, I love to autocross – also known as Solo, and previously Solo 2. I've been competing in various cars locally with CSCC (the Cal Club region of the SCCA) since late 2004. In fact, it was the guys at FR Sport who got me introduced to the sport.
As fun as it is, autocross isn't a particularly spectator friendly event, say as drifting events, because of the format. "Outsiders" tend to find it unappealing (about 12 runs on a practice day and 3-4 runs on a competition day), intimidating (racing against super modified cars), embarrassing (getting spanked by an '89 Honda Civic or '95 Mazda Miata with basic bolt-ons), or a host of other reasons. I suppose it's one of those love it or hate it type things. I think more so than anything else, a lot of people just don't really know what autocross is or just need that extra little push to get started and explore the possibilities.
The aim of this article (through a continuing series) is to simply introduce autocross, mainly through following a few drivers associated with FR Sport:
Catherine: FR Sport's Sales Manager. After a very long hiatus and inconsistent participation in autocross, Cat's back and planning on competing in all our local Solo events. She is currently driving the FRSport BRZ in the Street Touring Extreme (STX) class and testing different performance parts while her 240SX is being finished for Street Modified (SM) class.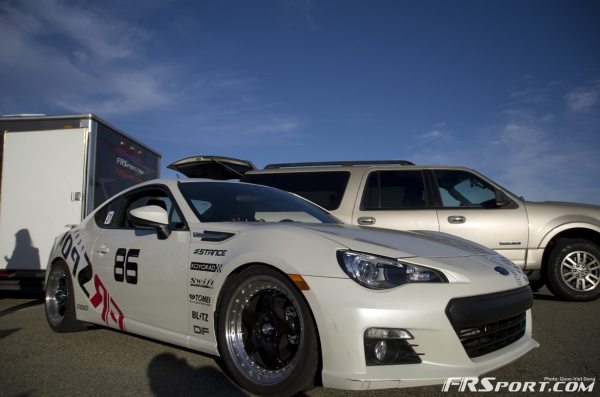 Jonathan: One of the FR Sport's sponsored drivers. Jon has been in this sport longer than I have & acted as a mentor for me when I first started autocrossing. He currently runs his 240SX coupe in the "run-what-you-brung" California Street Touring (CST) class locally. After a lot of trials and tribulations the past few years, Jon is hoping to make a run for the regional championship jacket for the class. This involves a points race against other people in the class – the points majority winner for the 2014 season gets a jacket; he's got his work cut out for him since CST is a huge class.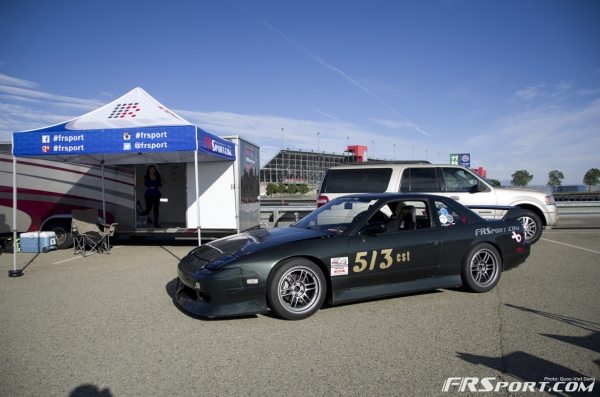 QV: FR Sport Blogger Extraordinaire – of course I'll be talking about my own driving experiences, as well! I started competing in my 240SX, which is long gone. I'm currently on my 3rd 240SX build to be run in the X Prepared (XP) class, which is being documented in one of the other blog series on this site. During the past 3 years or so, I've been competing in an Austin Healey Sprite in the G Prepared (GP) class. Luckily for me, FR Sport has also extended the offer to have me help test their BRZ throughout the year. Most of my experiences will be in the Sprite or the 240sx, but occasionally I will also include my thoughts on the latest changes to the BRZ.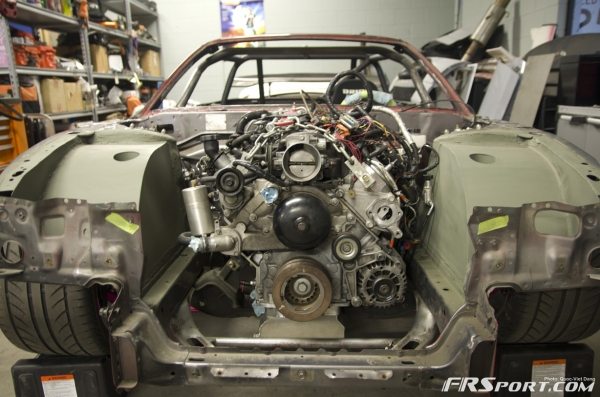 We'll cover all these different classes in more detail at a later time, but just know there are a TON of classes – something for everyone! Since we will be following the FR Sport BRZ & Jon's S13 for this article, we will very briefly cover the rules for STX & CST.
STX consists of cars like the FR-S/BRZ, RX-8, E36, and even Z32. Allowed modifications include ECU tune, basic bolt-ons, coilovers and suspension work, along with a wheel width limit of 9" (for 2WD cars), tire size width limit of 265mm (for 2WD cars), and treadwear rating limit of 140+ at the time of this writing.
CST allows any car that is "capable" of California registration and allows for tires running a treadwear of 140+. Everything else is fair game; this is basically the outlaw class of the region. Easy rules and crazy cars!
Okay, now that all of that stuff is out of the way, let's check in with our drivers. For the first 3 events of the season, Jon got 1st place at each event – definitely a good start for him. Cat also trophied in her respective class each event, which is quite impressive since the car had parts changed every event.
The following videos were supposed to have been uploaded a while back, but I've been pre-occupied with other activities these past few months, so we're catching up all at once! The first championship of the 2014 season was the weekend of January 18-19, 2014 at AAA Speedway in Fontana. The biggest change Jon made on his car during the brief AutoX break from the last event of 2013 was installing Zeal Coilovers, which he reviewed in The REAL ZEAL article. Pardon the karts running around in the background during the interview; nonetheless here is my chat with him…
[youtube height="HEIGHT" width="WIDTH"]https://www.youtube.com/watch?v=NvtWkd23ldY[/youtube]
The second event was the weekend of February 8-9, 2014, also at AAA Speedway. For this event, the FR Sport BRZ received some awesome upgrades: a custom OS Giken 1-way differential setup specifically for autocross and RS*R Sports-i coilovers. Although I haven't driven this particular BRZ before, it definitely felt like a decent start considering it hasn't been fully built for STX yet. It seems to just need an alignment for now and some time to get used to. Here are some of Cat's thoughts on the changes for February…
[youtube height="HEIGHT" width="WIDTH"]https://www.youtube.com/watch?v=BBT7bt0SYlU[/youtube]
Finally, during March 1-2, 2014, we competed at El Toro (aka The Great Park). Weather conditions were changing every hour: rain, damp, sprinkling, windy, and dirt hiding at the outside of turns for those who were late apexing. Cat preferred to stiffer settings on the RS*R coilovers for this event. I personally couldn't get around the track very quickly, spinning out twice and counter-steering through turns most of the time. After setting the coilovers to a much softer setting, I was able to drive the course the way I liked in the damp. It was really nice to be able to feel the difference between soft & hard settings on the RS*R coilovers. The OS Giken diff also helped quite a bit, making oversteer & understeer situations predictable in both the damp conditions and later when it dried up. The following video talks about Cat's first rainy weather racing experience:

[youtube height="HEIGHT" width="WIDTH"]https://www.youtube.com/watch?v=dbkUE7TSTyM[/youtube]
The next racing event will be in this weekend at El Toro (more info available at Solo2.com). In fact, if you are in the neighborhood, swing by on Saturday & I can get you some ride-alongs during the AutoX practice! Feedback from the next set of changes on the BRZ to follow.