As time goes on the demand for quality and heavy duty performance parts exponentially increases. VOODOO 13 takes a great approach to this need within the industry with their MIL-SPEC suspension components. VOODOO 13 supplies suspension parts for street, drift, and road racing cars. With the their military spec standards, the durability, and sustainability of their products show no mercy to the aftermarket world competitors.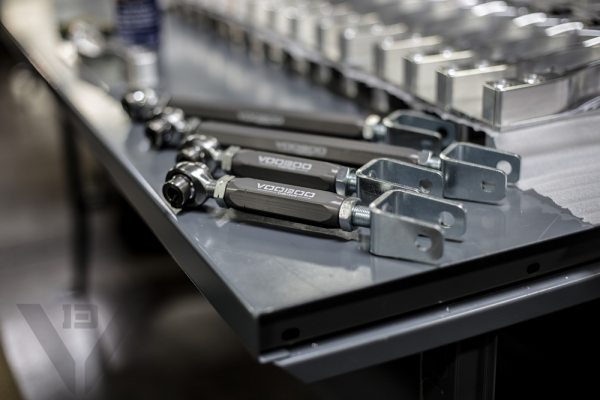 Considering the tough requirements of the drifters and road racers, VOODOO 13 designed components that would last. From front tension rods for Nissan Silvia's, to rear control arms for Honda Civics, VOODOO 13's suspension components promise a tremendous upgrade from stock components.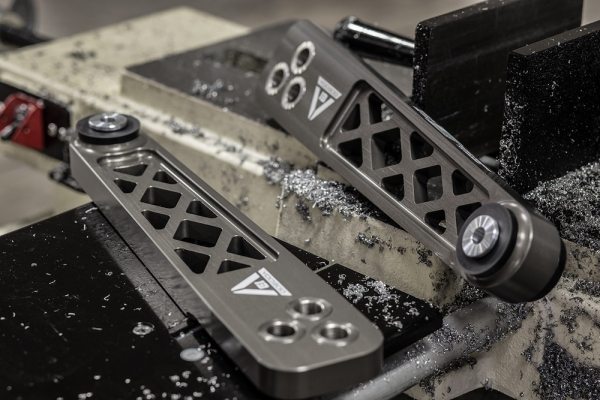 Pictured above are a pair of Rear Lower Control Arms for an Acura RSX. These control arms offer a considerable weight savings over OEM pieces due to their aluminum construction, while increasing strength and rigidity. Along with the control arms, there are specially engineered bushings by Energy Suspension already pressed into the control arm. The bushing and bushing insert combination allows maximum surface contact but with extended durability and prevention of premature bushing wear. VOODOO 13 offers suspension pieces that range from the simple graphite color, military style green, a cool raw aluminum, and a shiny/blingy polished aluminum surface.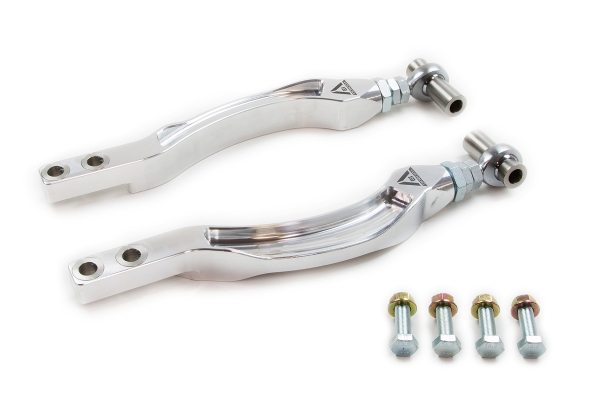 These Silvia Front Tension Rods are also in production by VOODOO 13. These are a must for drifters who want more angle while counter – steering and also want more clearance for their aggressive wheel and tire set-ups. We all know that the crazy camber used for drifting is not very clearance friendly, so these tension rods help with the dreadful rubbing noise that we all normally hear.  Along with Tension Rods and Camber Arms, VOODOO also produces traction rods and toe arms.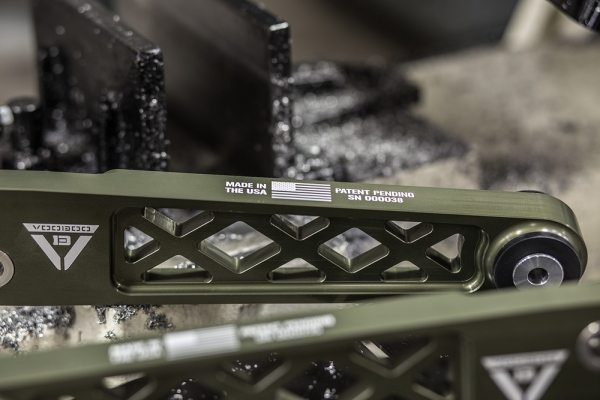 VOODOO 13 is a company that is established in Gilbert, Arizona. They focus on suspension of the highest quality after being tested on the race tracks and drift courses across the globe. They used feedback from top tier drivers and technical directors as well according to their site.  If these Military Spec suspension components tickle your fancy, feel free to check them out here on FR Sport's Site.