All race cars have a story, and this one is no different. Going from a base model 240sx with a KA, to a fully decked out engine swapped street car, casual track days, "spirited" canyon trips, crashes, burning down, rebuilding, and much much more; here is what the 2013 version of Adam Knapik's "RS"14 looked like from beginning to end of 2013.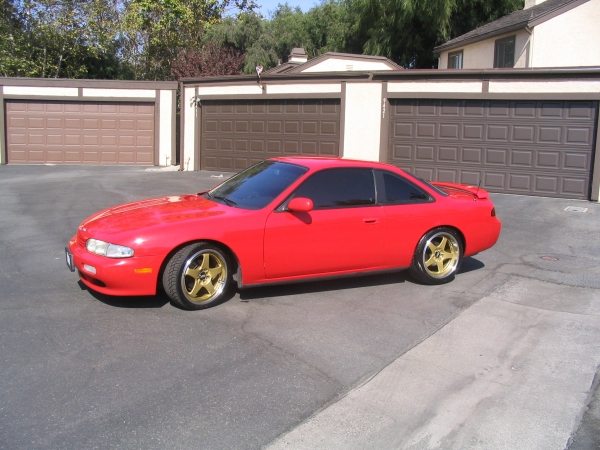 Here's a shot of when it was innocent and stock. MAN! Those Sportmax 962's….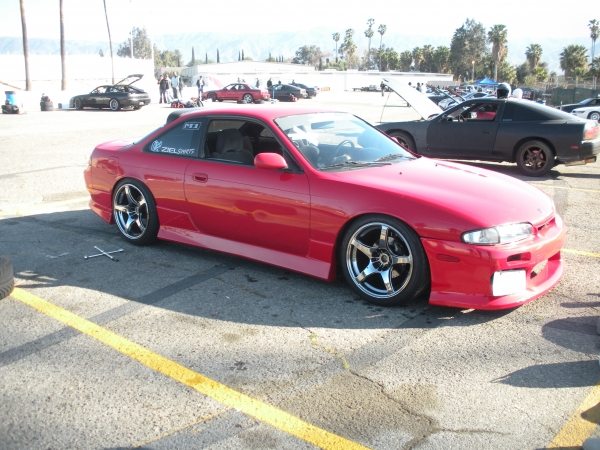 Years later in its street car phase.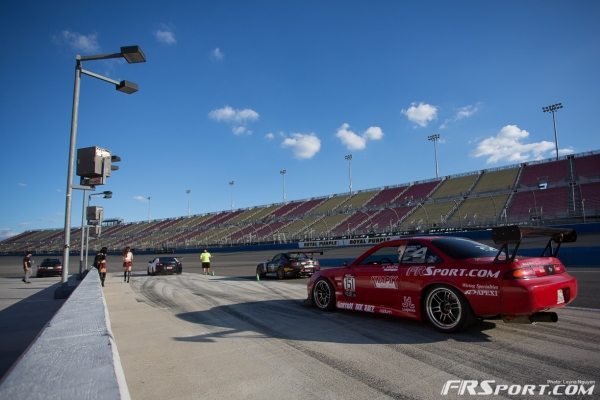 Now flash forward to 2013 in full competition mode.
The car widened in the front with +30 mm fenders from DMax and +50 in the rear with Origin Lab type 1 over fenders.
Tucked underneath would be Enkei RPF1's in SBC (Super Brilliant Chrome) measuring 18×9.5 +15 front and 18×10.5 +15 rear with Hankook Ventus TD tires 265/35/18 and 285/35/18 respectively.
Aero would be taken care of with a Vertex Lang front bumper, Vertex Lang side skirts, and a factory rear bumper.
Helping to keep the front and rear planted would be a custom diffuser designed by Adrain Quiroz and a rear chassis mounted wing from Kognition Design.
When drifting, full DMax aero was installed and the Kognition wing would be taken off of course.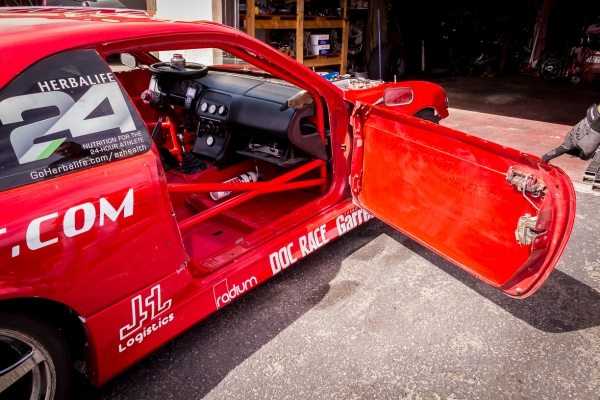 Moving on into the interior, anything that was deemed unnecessary would be taken out or cut out, helping the car utilize the power more efficiently.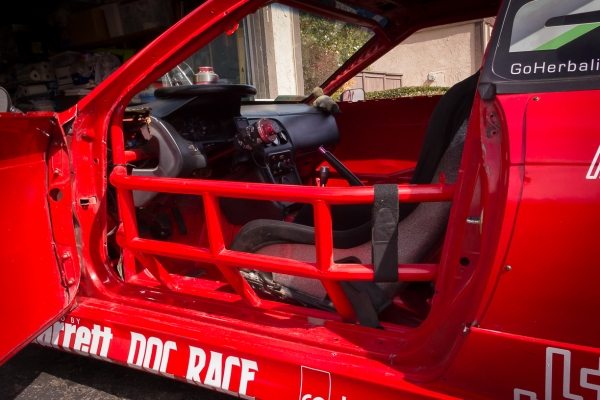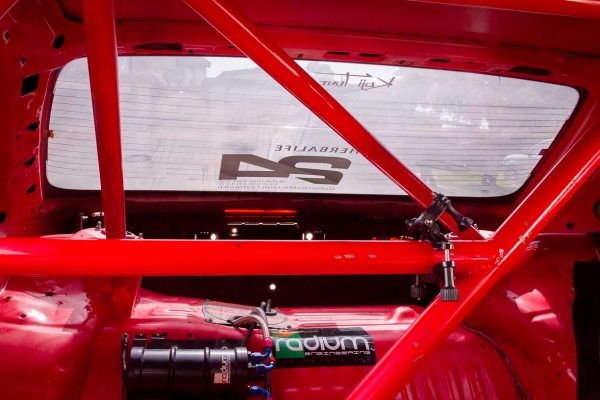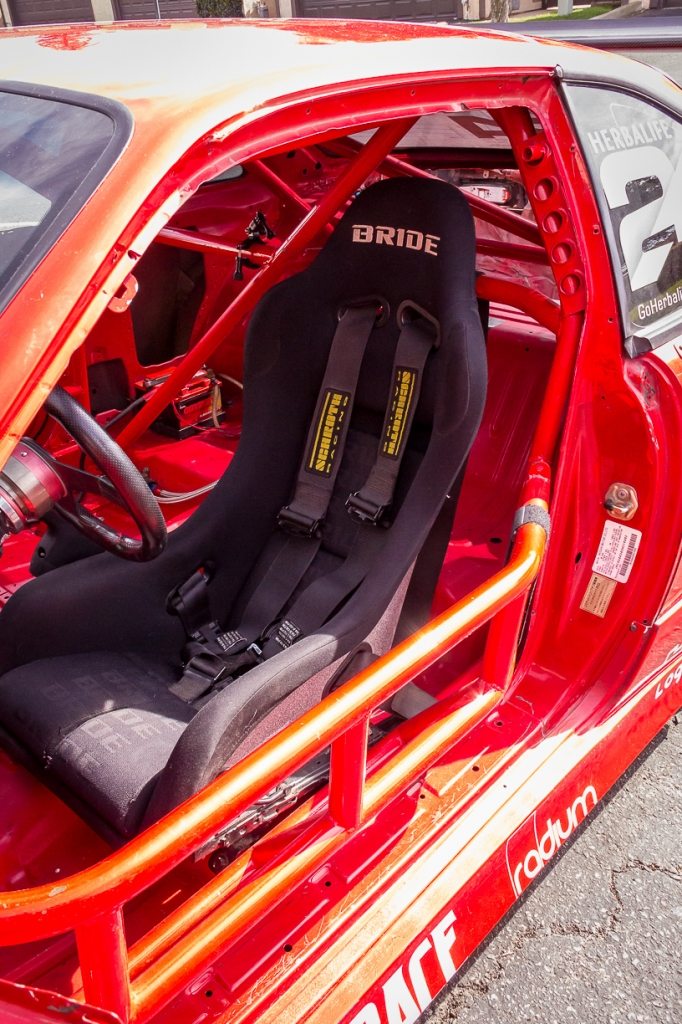 For safety a custom 1.5″ DOM metal jungle jim was welded in by Adam Knapik with Nascar style door bars on the driver side to give more room inside while seated and for safety as well. In case of an impact there would be a an ample buffer zone.
Keeping the driver steadfast is a Bride Zeta 3 with  a 6 point harness by Schroth.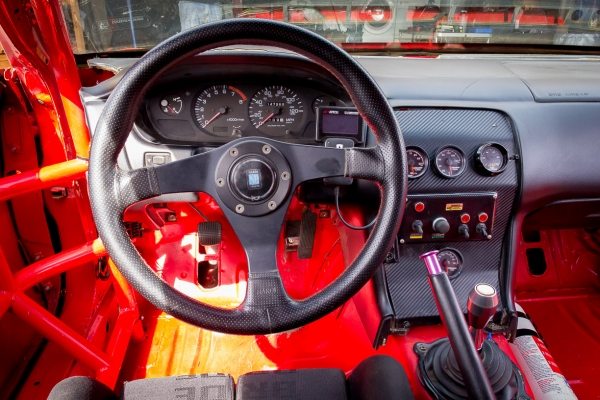 The interior was kept pretty simple with a Nardi Gara 350 wheel and Works Bell quick release, Kazama shift knob, and DIF spin turn knob.
The Longacre panel helped switch on all the power and start up the SR20DET. When the engine ran vitals were monitored with GReddy gauges for boost, oil pressure, oil temperature, and AEM for fuel pressure. Other essentials were watched on the Apex'i Power FC OLED commander while a GReddy Profec B controlled boost levels.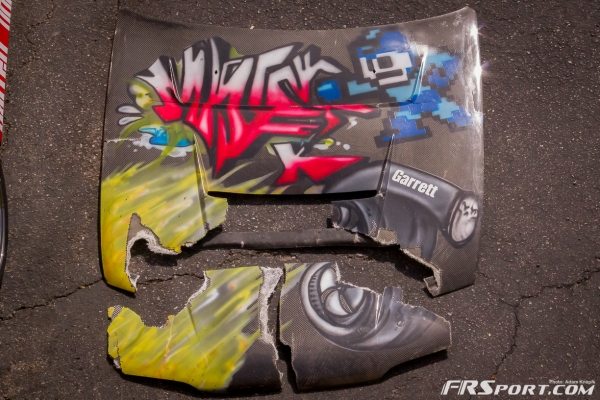 This Seibon hood had a good run, but at the last Redline Time Attack event of the 2013 year the front straights at Fontana Autoclub Speedway proved too much for it. There was already a crack on the front and the wind got the better of it there. Good thing it was held down with some Sparco hood pins. Fortunately it didn't flip up and smack the windshield at 155 mph, but it did fold into pieces….. RIP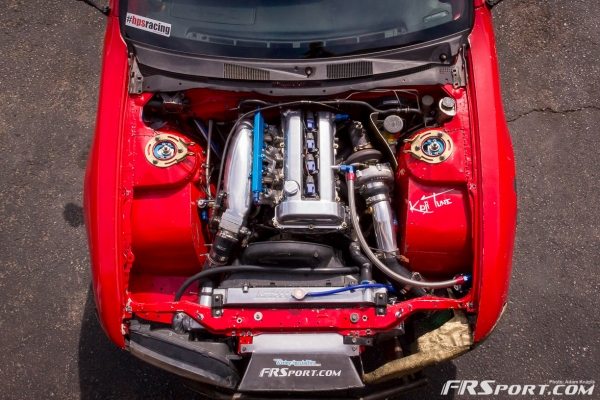 Pop open the nonexistent hood to see the SR20DET powerplant cooled with a Koyo radiator, factory fan shroud, and clutch fan.
The car never had issues with blow by, but just in case, the Radium Auto Competition Catch can was there to capture any excess oil and E85 ethanol condensation. 
Wiring Specialties' New Pro version harness was used to help make sure that all the wiring was done right the first time.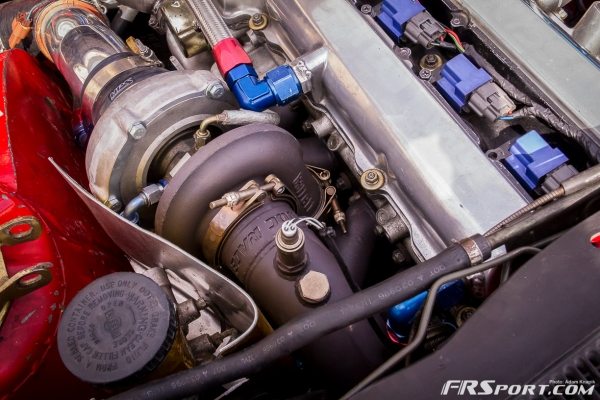 Turning exhaust gases to power was aided with a Turbo By Garrett GTX3071R with a .82 AR exhaust housing, a DOC Race top mount manifold along with their turbo exhaust outlet, and then dumped out through a Tial MV-R external waste gate. 
22 psi of charged air was cooled through a mid mount GReddy intercooler with custom end-tanks fabricated by the pros at Design Craft in southern California and held together with HPS Performance couplers.
The head was treated to a port and polish, HKS valve springs, 262 intake and exhaust cams and solid lifters, allowing the engine to rev to 8000 without issues.
All the parts in the world meant nothing without a proper tune, so the car would be taken over to Koji Arai ("KOJI Tune") at Auto Talent to make sure the suck, squish, bang, and blow would work in harmony.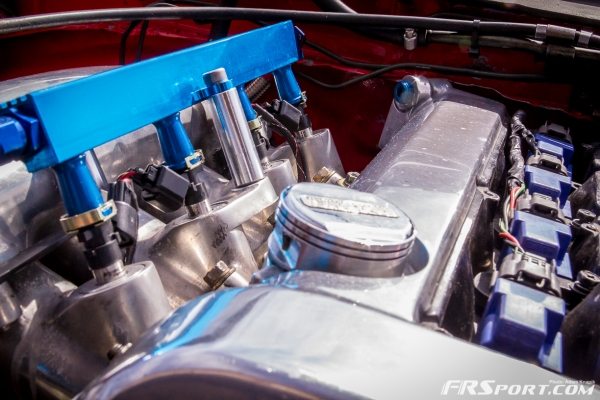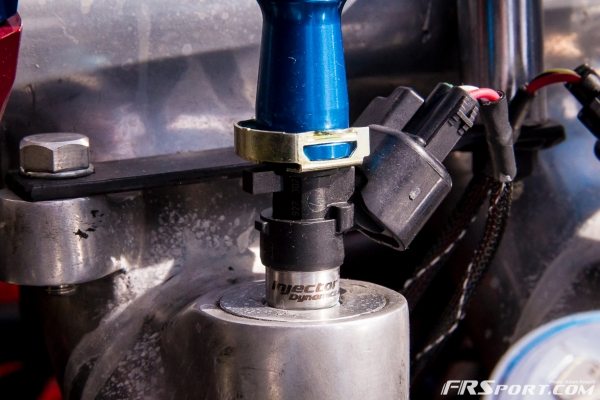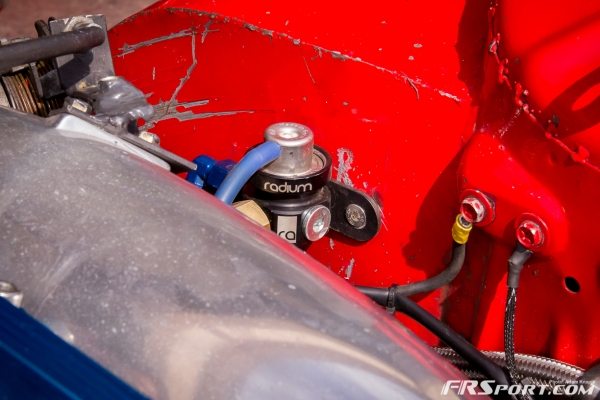 Feeding this thirsty girl with E85 were some 1300cc  top feed injectors from Injector Dynamics and regulated with a 3.0 bar Radium Auto fuel pressure regulator.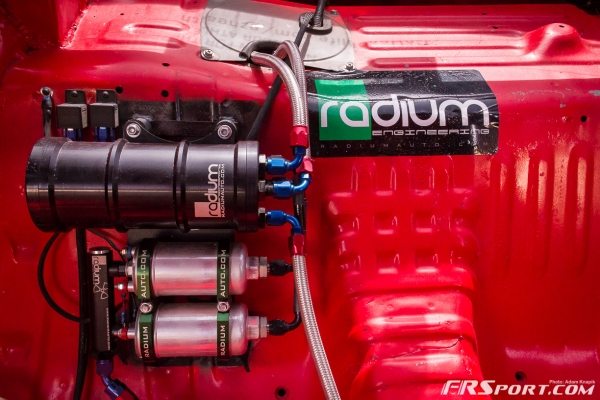 The worries of fuel starvation due to fuel sloshing under high G corners were calmed with Radium's Fuel Surge Tank using two external Bosch 044 pumps.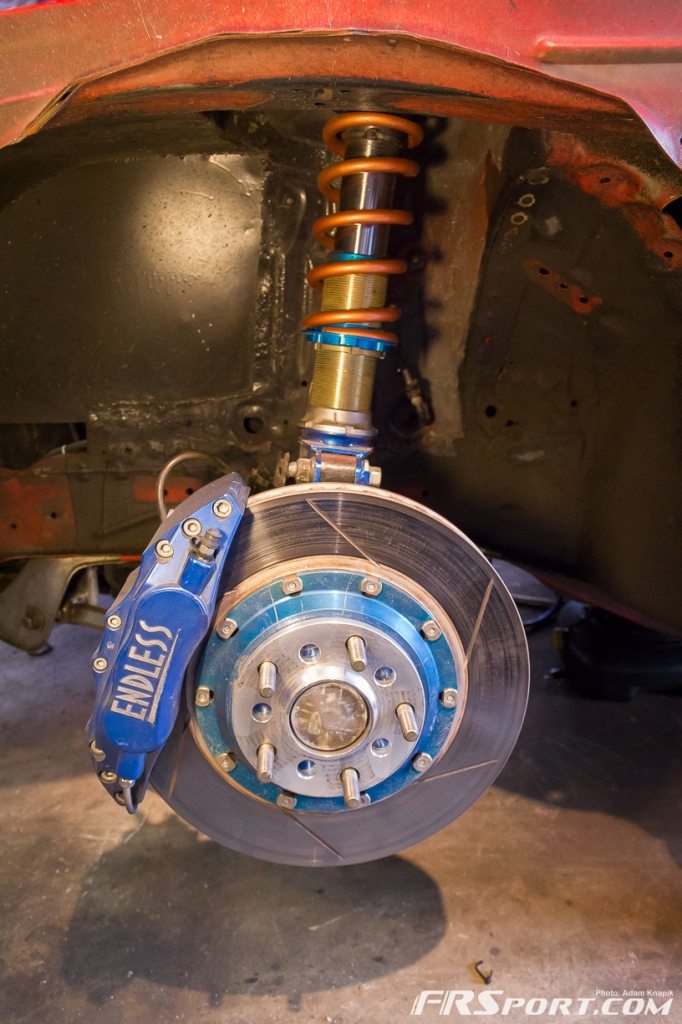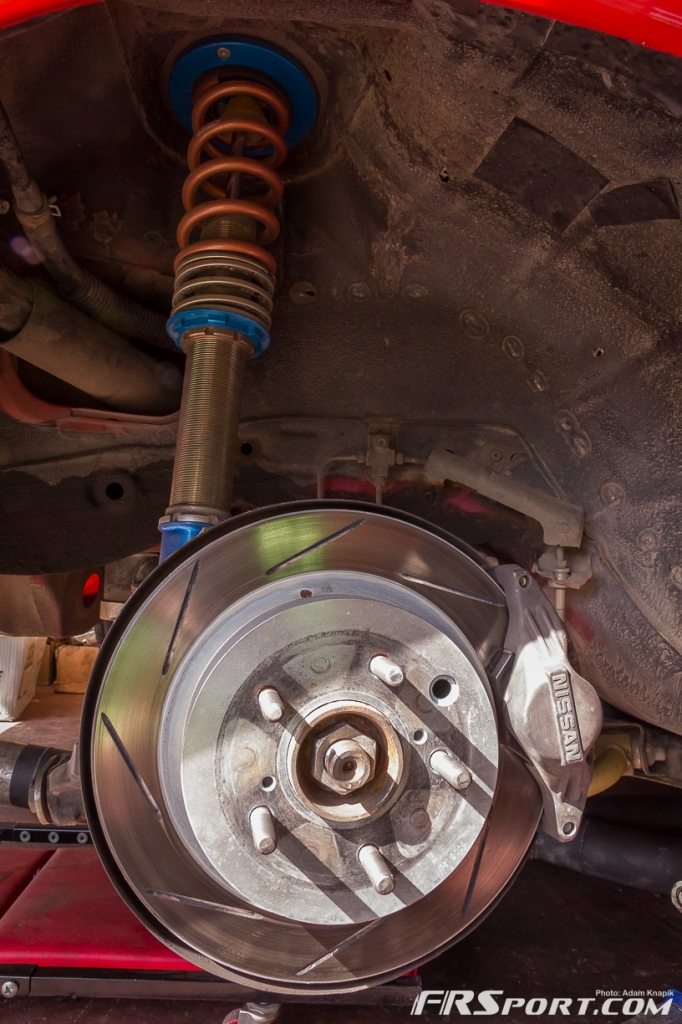 Bringing the car to a stop is done with an Endless Racing 6 front brake kit and Z32 rear caliper upgrade.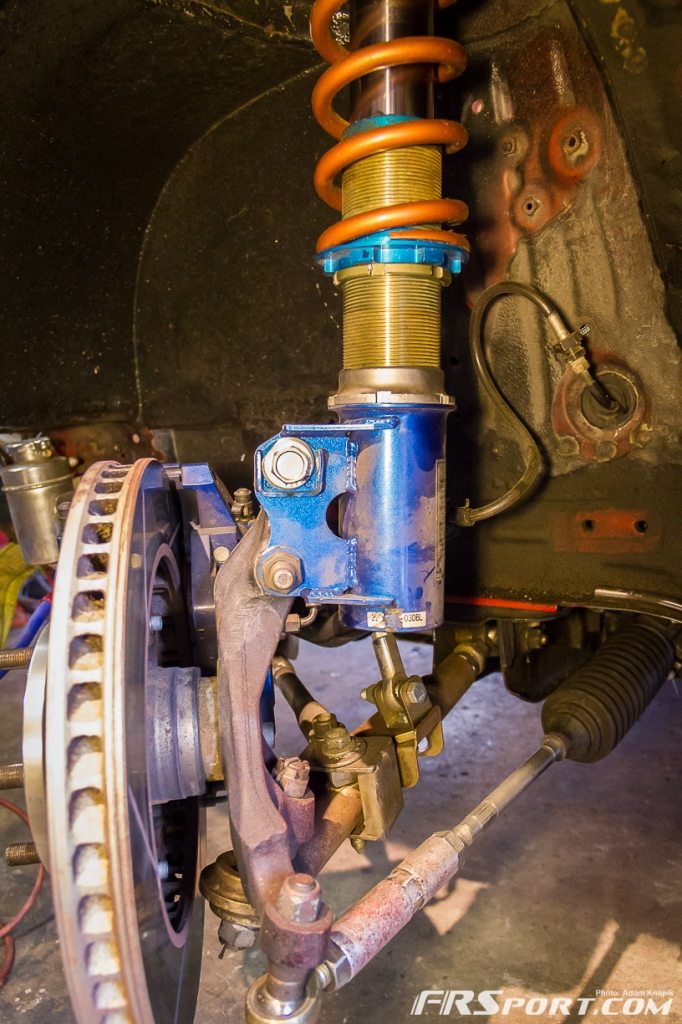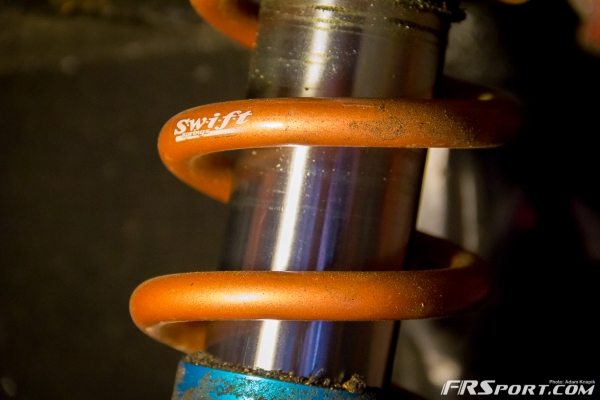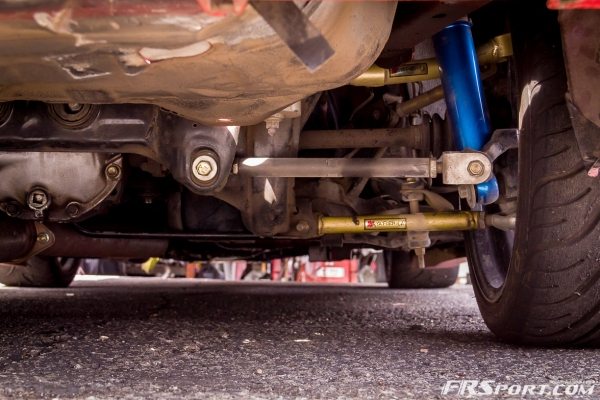 Having power is useless without a good suspension set up, so a set of Cusco Zero R coilovers with Swift Springs was assigned to handle the footwork, along with all adjustable arms, and links to fine tune the alignment.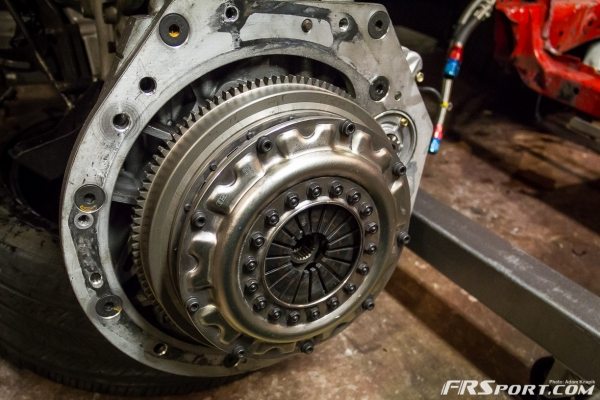 Looking more like a piece of art work, an OS Giken Twin Disc Clutch Kit throws down the stallions to the rear wheels, along with a Z32 transmission mated to an Xcessive Manufacturing trans adapter.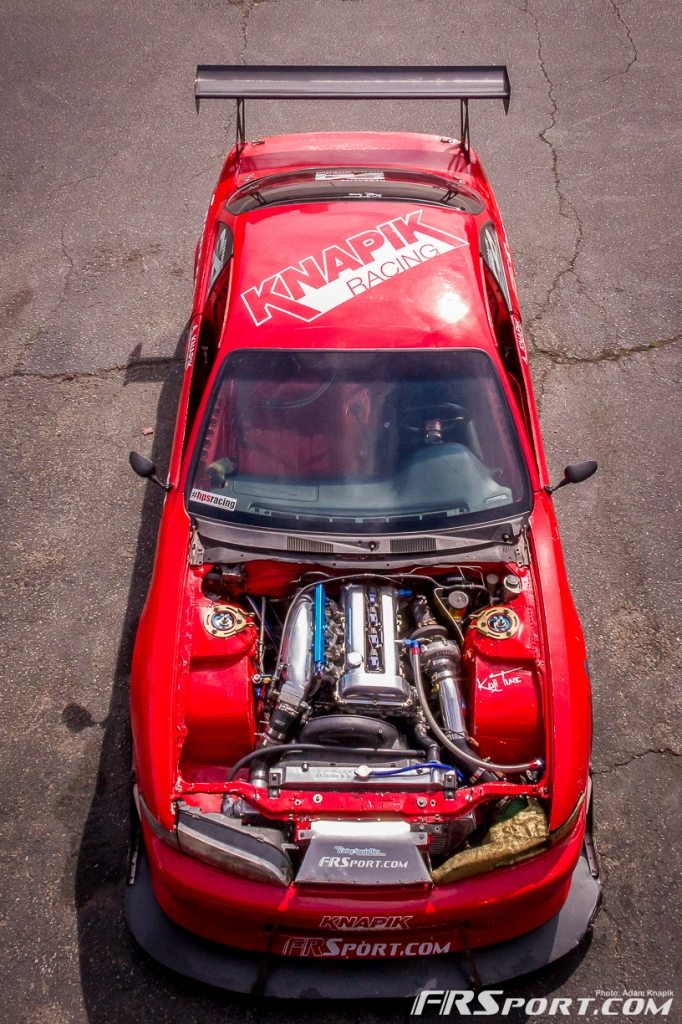 So there it is, the quick and dirty of upgrades for the 2013 Knapik Racing S14; flaws, bumps, bruises, and plenty of room for improvements. But she went out and put up some good fights. One of the highlights for this S14 was a 1:50.1 lap time at Button Willow Raceway for 2013's Super Lap Battle.
Check out the complete gallery for more pictures by simply clicking the button on the bottom! 
 For any updates and event schedules for upcoming events for Adam Knapik check out www.KnapikRacing.com
-Cheers
---
View Full Gallery
[nggallery id=66]