After reading countless stories of the epicness that was the Nisei Showdown from magazines that don't even exist anymore, I simply had to go check it out myself.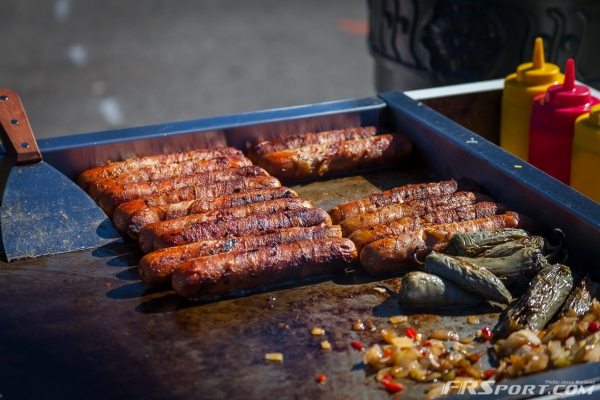 This past weekend my wife and I set out to Downtown Los Angeles to check out the "All Star" of car shows and see what the big deal was out there. The moment we got to the venue we were kindly greeted with the sights and smells of Los Angeles, Dirty Dogs! Delicious looking and smelling hot dogs, wrapped in bacon greeted us at the entrance, but we decided to hold off on them until after the car show.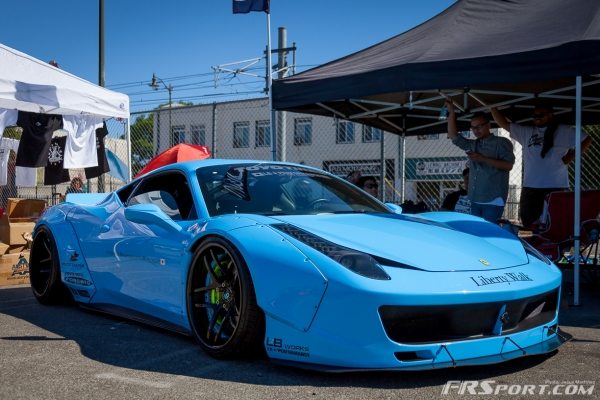 We quickly spotted a series of Liberty Walk kitted vehicles all lined up in a neat row. It's simply amazing just how far this company has gotten in just a few years. Here I finally saw one of their more hyped kits in this amazing looking Ferrari 458 Italia. The amount of low and wide this vehicle demonstrated was insane.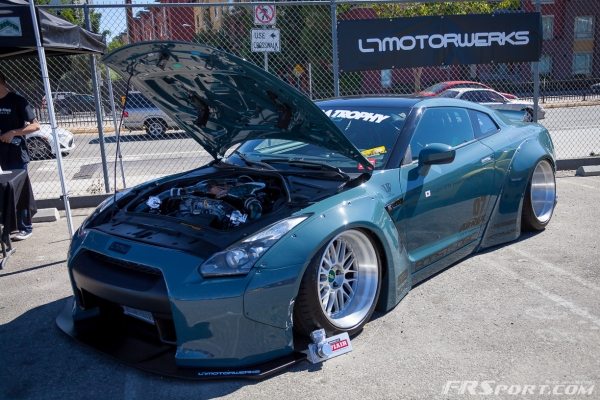 Along with the Ferrari, the brand new Nissan GT-R Liberty Walk kit adorned this slate-colored Godzilla, as it is alternatively also known as.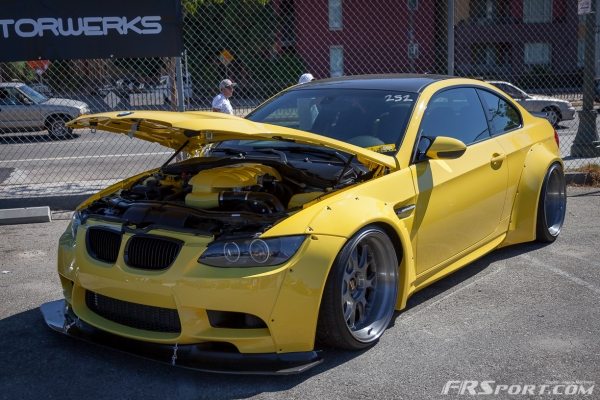 Rounding out the selection of Liberty Walk Aero at the show was this M3 as well.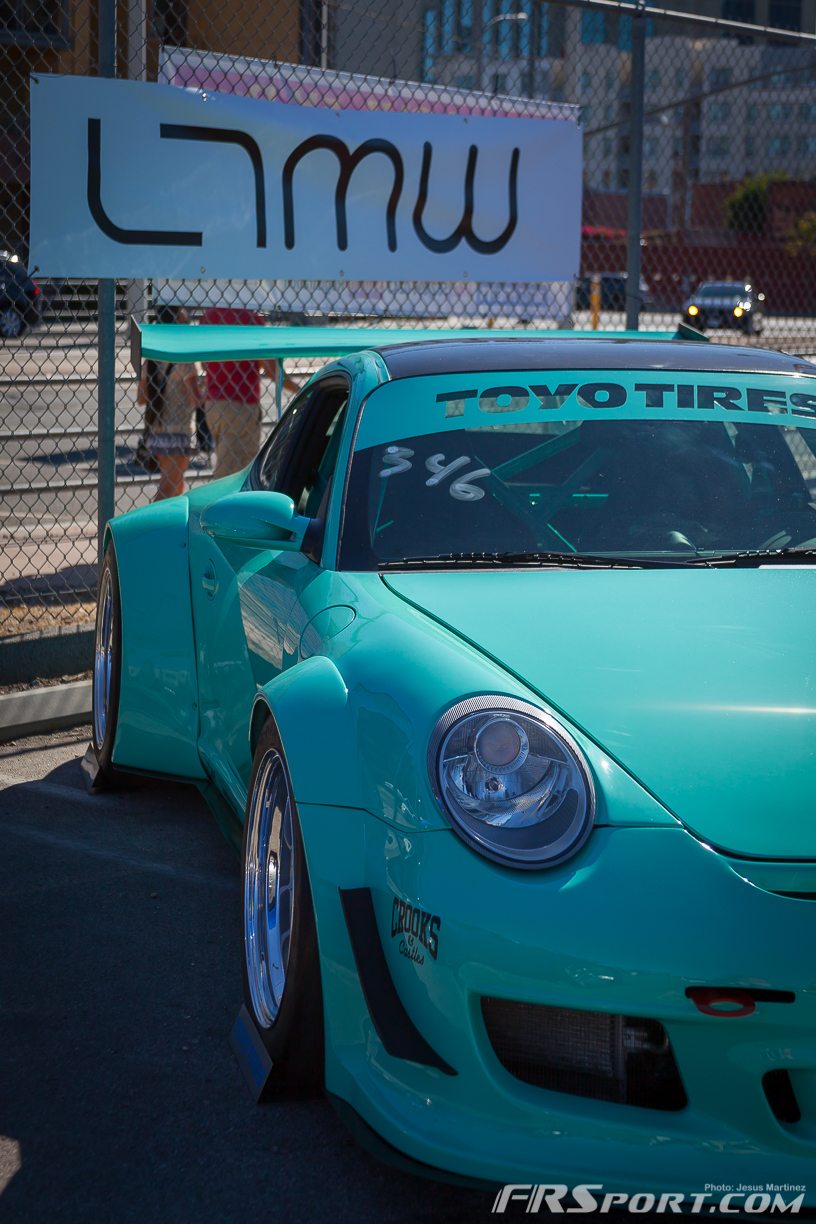 As we continued to browse through the cars, it hit us that tuners really have no limits as to how far they will widen a vehicle. Take this ultra wide Porsche. The rear over fenders are simply out-of-this-world wide! I bet he gets a ticket every time he goes grocery shopping, but hey "The Struggle Is Real" as the millennials say.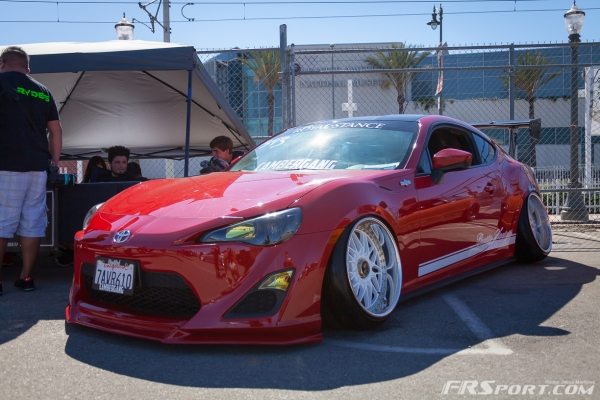 The monster camber trend looks to be appearing more and more on our coasts as well. Originally from Japan, the trend criteria invloves adding crazy amounts of camber settings to one's car and forgetting all safety regulations in lieu of one low-riding, slanted-wheeled car.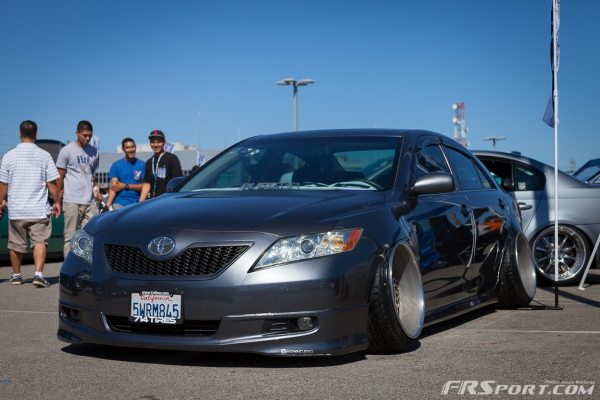 Me and my wife joked around and wondered what would driving in our neighborhood with a car like this would be like; with our sketchy roads and dips. Ultimately we decided that we were too old to attempt this new trend which is truly only for the brave.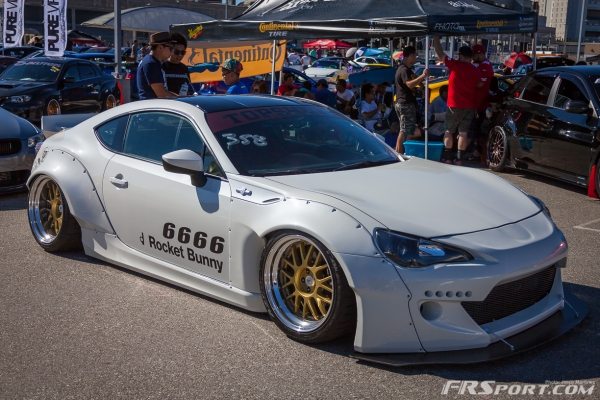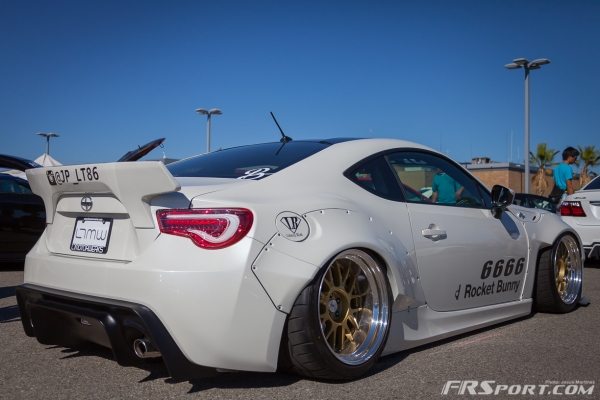 What we did agree on was the latest design offering by Kei Miura for the Scion FR-S or Subaru BRZ. We mutually decided that we liked the reductive lines and shapes that the version 2 Rocket Bunny Aero Kit skewed out of the stock ZN6 body and the subtle aggressiveness it hinted at. I think I can honestly get away with purchasing a new FR-S or BRZ if the want was really there. The vehicle's form is easily attractive to both genders we discovered.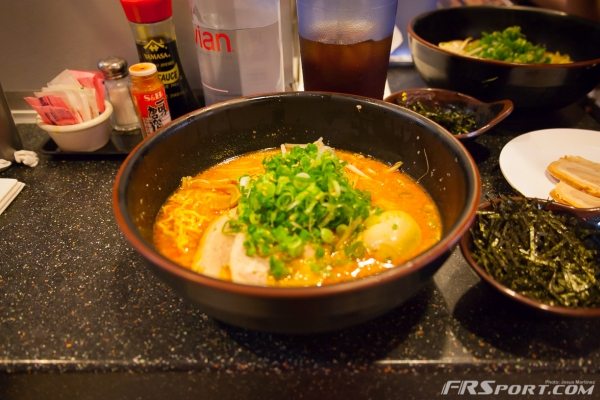 After witnessing amazing showcar after amazing showcar, we decided that a mere LA Dirty Dog would not quench our hunger and the sun really made thirst an epidemic that day too. We quickly decided to go seek out some Ramen and luckily for us we were at the center of Ramen Heaven. We went to Daikokuya where this delicious Spicy Miso Ramen bowl annihilated any trace of hunger in us after the show. A nice cold ice tea followed and we called it a day.
Make sure to check out all the pics against the scenic LA backrop by clicking the gallery link below.
---
View Full Gallery
[nggallery id=87]