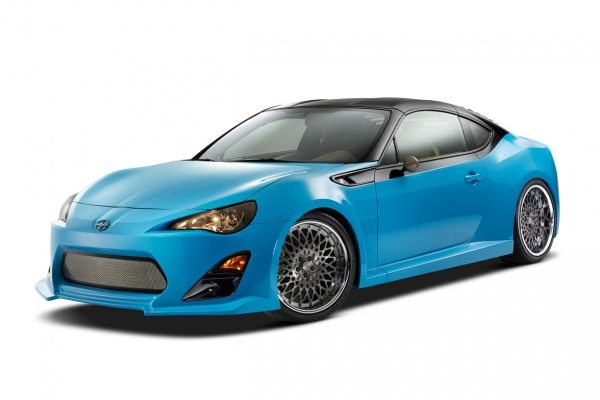 Making a world premiere at the 2014 SEMA Convention will be the custom entry produced by Jeremy Lookofsky of Cartel Customs. This one-off version of the Scion FR-S will be called the Scion FR-S T1 and is one of the nicest Targa configurations we have seen up to date.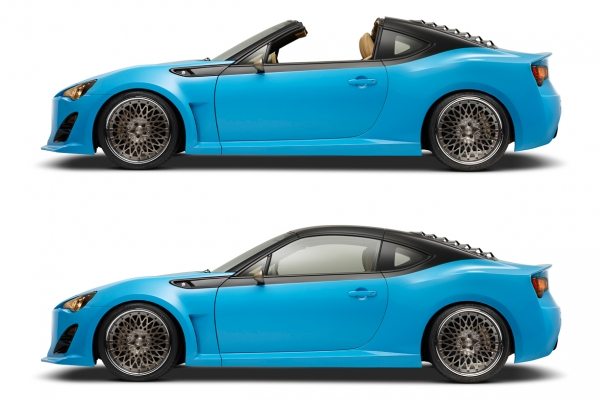 The new vehicle design essentially employs a manually removable top and opens up to the sky; a feature that many road trip junkies love. By quickly observing the images one can tell that Cartel Customs did an amazing job making the crop as seamless as possible.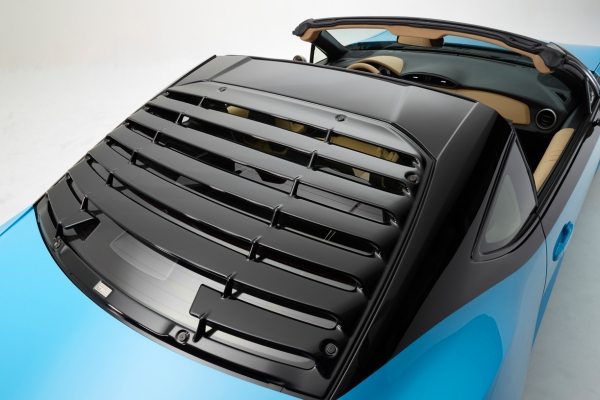 The paint color in fact, chosen for this specific FR-S, is called Azzuro California Blue and makes further reference to one's newfound sky vistas. Complimenting the new design is also this sweet TRD Rear Window overlay which hints back at Toyota Celicas and Supras of the past.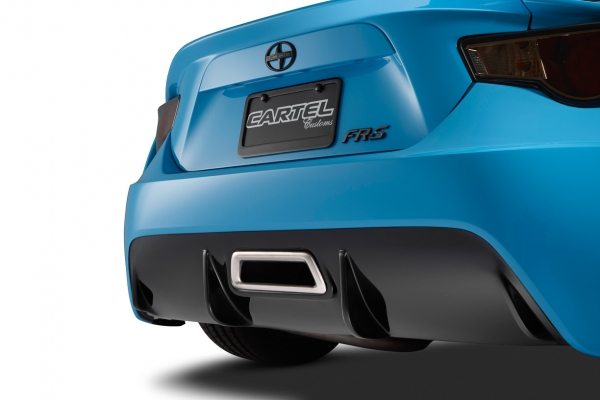 The vehicle also dons a custom center mounted exhaust, a GReddy Street Turbo Kit, KW Coilover Suspension, and some beefy, nickel-plated Wilwood Big Brakes.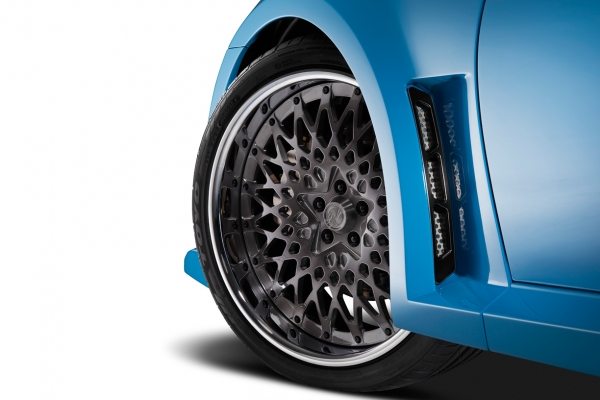 These brakes come in handy as they're tasked with stopping the huge 19 inch forged wheels found on the car. The vehicle also adorns custom metal fenders which have been seamlessly added to the car in order to give proper clearances to the large rollers.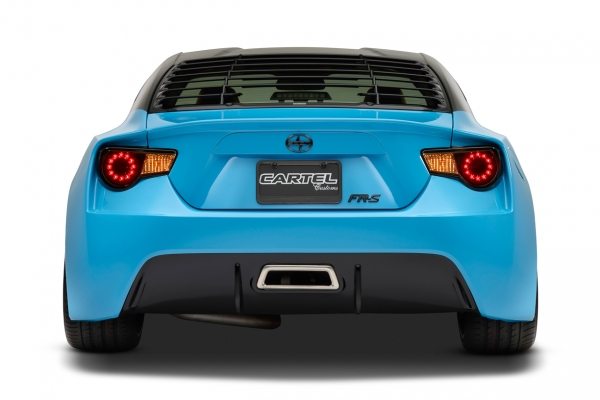 As more info comes out of the show we'll share any further details we have on this new Scion FR-S T1 vehicle as well as the other 3 vehicles comissioned by Scion. Stay tuned and follow our social Media Accounts as we'll be reporting live from the show floor all next week!
(image source: Scion USA Newsroom)