This past weekend's SCCA autocross event was held at Auto Club Speedway in Fontana, California consisting of a Saturday practice and Sunday championship event. Even though the Auto Club Speedway was packed with a Bimmerfest crowd (a BMW centric car show), it was rather nice and calm in the autocross lot.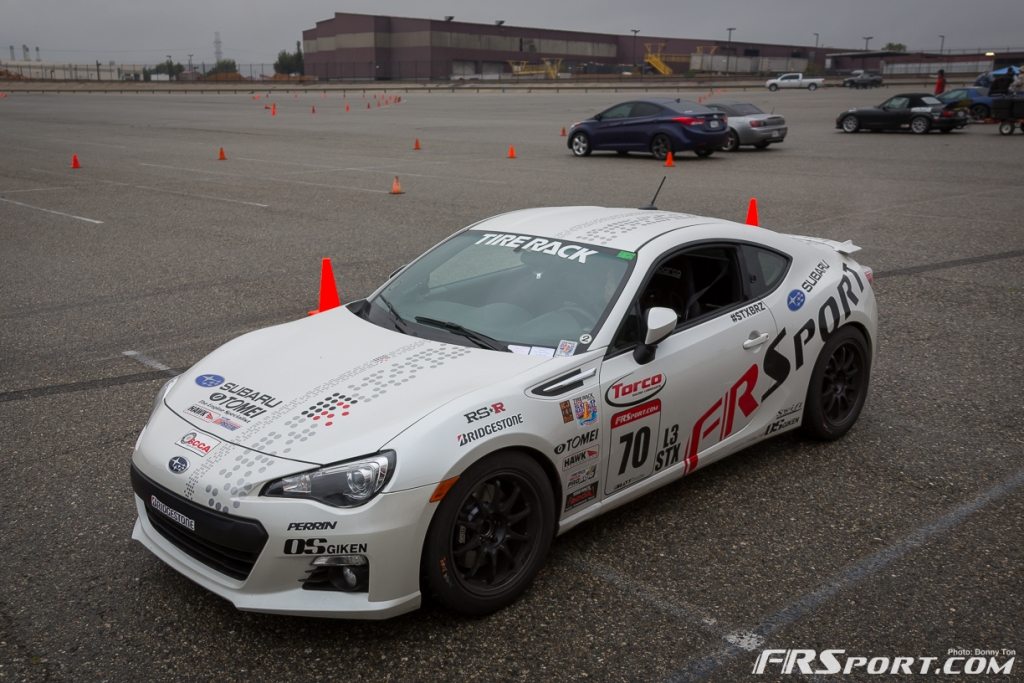 During the early morning on Saturday, the first two groups had to contend with rather wet conditions, which can be a good test for the car and drivers since the SCCA Solo2 National Championship in Lincoln, Nebraska typically gets a bit of rain. At the end of the day, everyone was able to get in up to 15 runs for a change.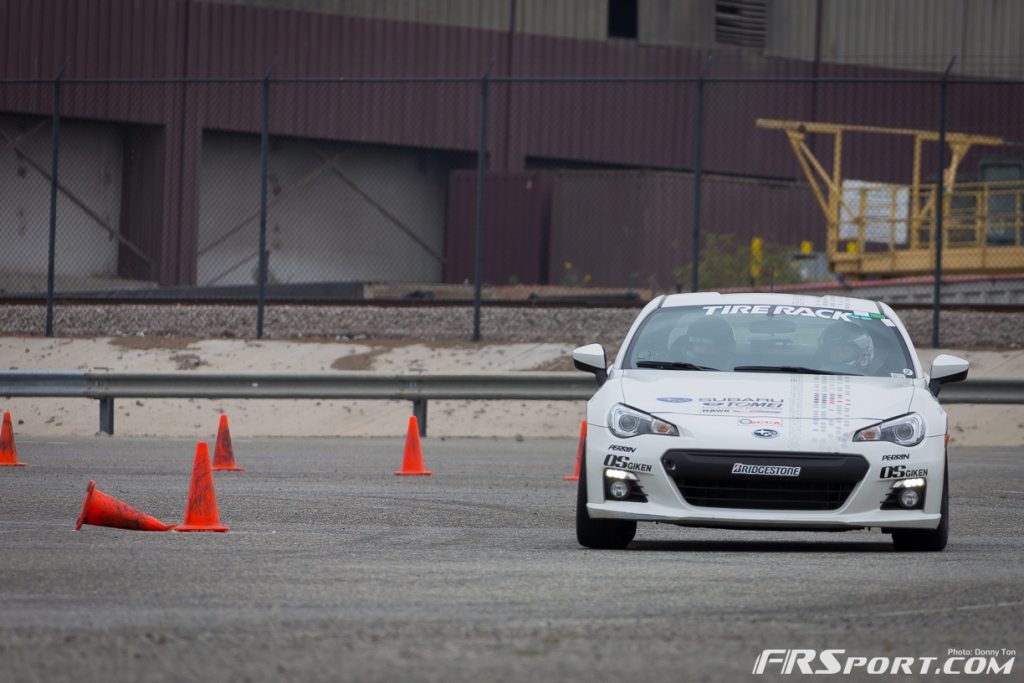 Although the seat time was valuable, the tires really took a beating. It appears that our front tires were wearing out much quicker on the outside of the front tires and had a about a 3/32 difference in tire depth, along with some feathering. Judging by how the car was responding during heavy cornering and from the observations noted from the tires, the FR Sport BRZ will probably need an adjustment to dial in more camber. When comparing the FR Sport BRZ's Bridgestone RE-71R to the Berry BMW Bridgestone RE-71R, the Berry BMW was able to optimize the life of the tire by both dialing in the correct amount of front camber and maintaining frequent tire rotation between events.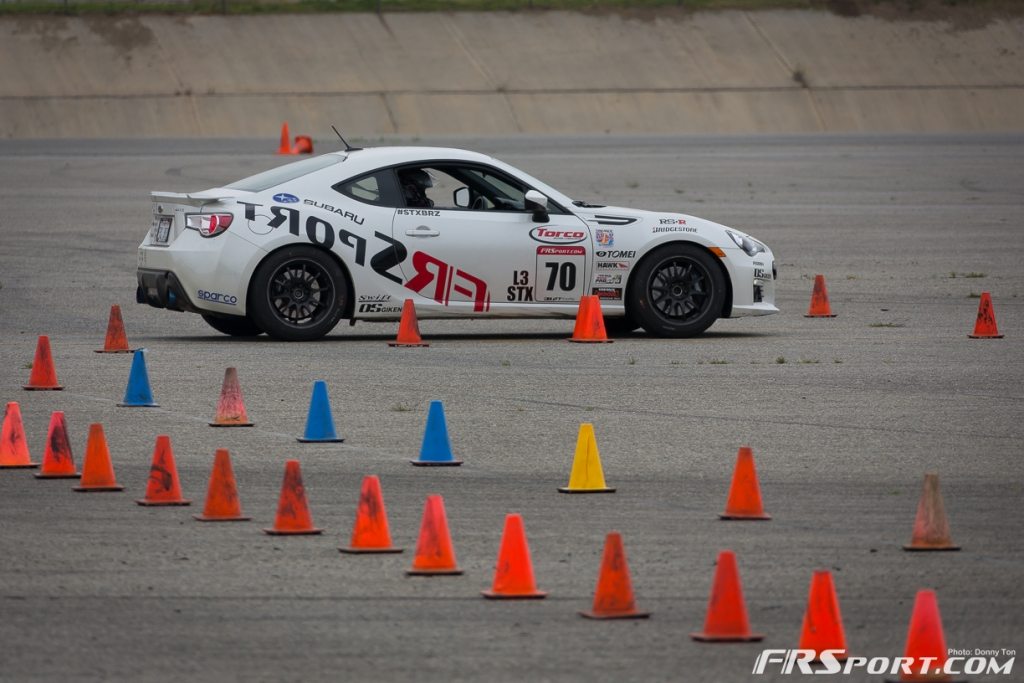 Since the Bridgestone RE-71Rs were rather beaten into the ground, we decided to mount up a fresh set of RE-71Rs for Sunday's event to test the FR Sport BRZ's abilities. However, instead of running the 245/45-17, we decided to try out the 245/40-71s in hopes to have a bit more contact patch and less sidewall flexibility. At the end of the day, the FR Sport BRZ felt amazing on the 245/40-17 Bridgestone RE-71Rs and this is why the title refers to being "Bridge-Soned".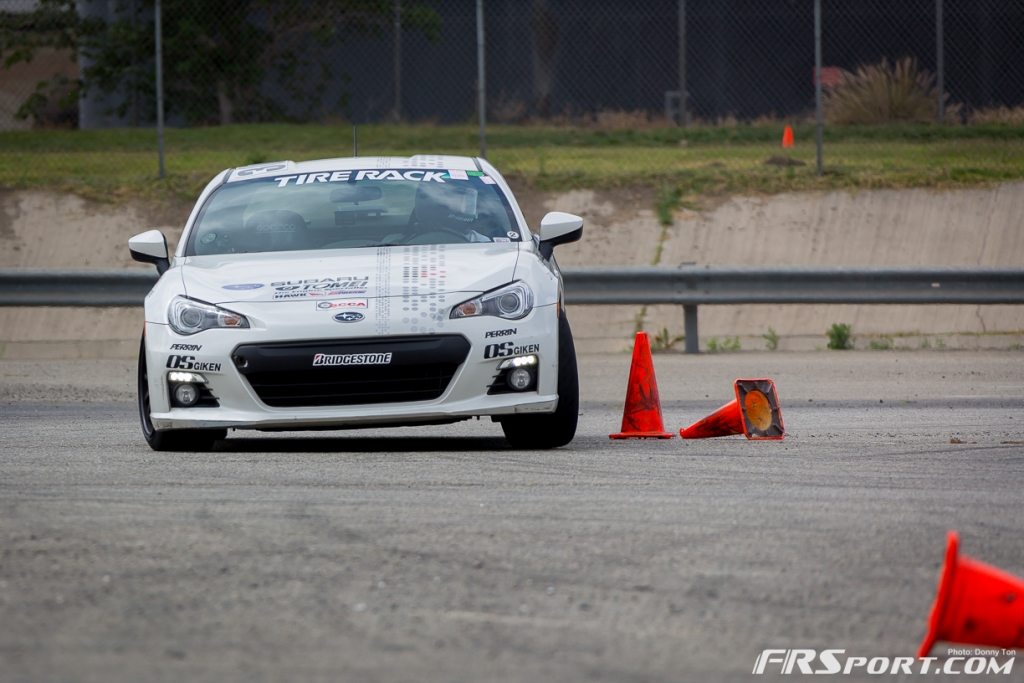 Even though we were worried about the slight change in redline speed, we were able to maintain our speed without worries. Also, it was recently discovered that over the past couple of events, the FR Sport BRZ had lost some power. After closer examination, it was found that one of the lightweight pulley's had seized, which was then quickly replaced. After the first run this past weekend, I could instantly feel the difference.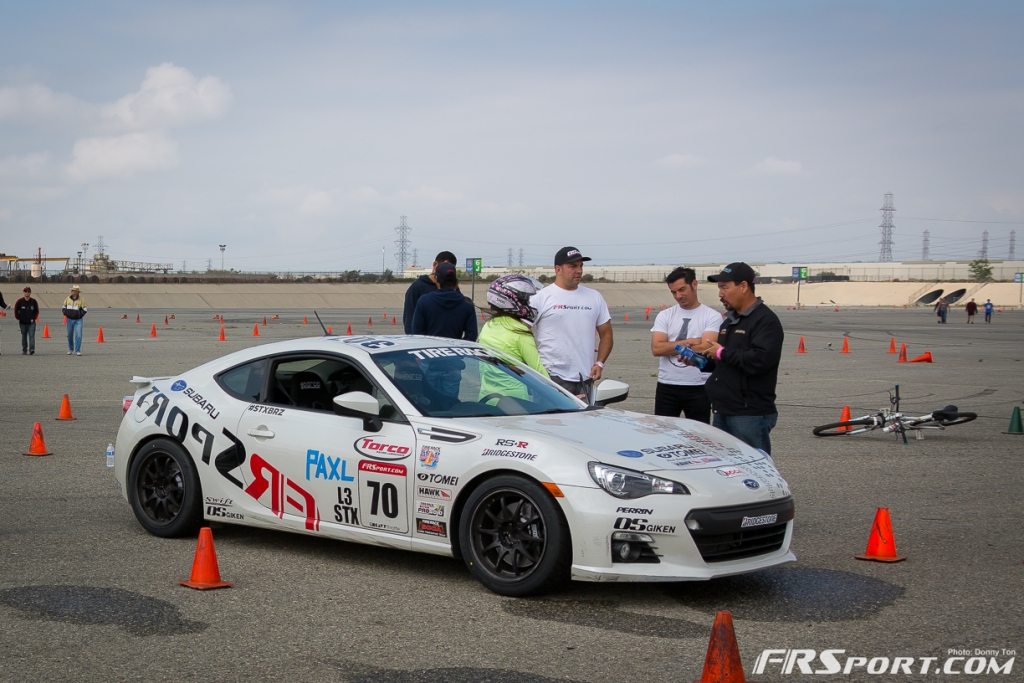 It was nice to have the FR Sport BRZ pull hard once again and deliver optimal grip, which was conducive to a victorious weekend. The FR Sport BRZ won two classes in PAX Ladies and STX, obtained a 2nd spot in STX, and indexed 4th overall! It was a fun weekend and the FR Sport team is very optimistic about the Packwood, Washington SCCA ProSolo coming up in July.