The recent coverage of Le Mans testing and qualifying has been getting extremely hectic. Tons of posts from famous racing teams keeps flooding our social media streams. Porsche team this, Toyota TS040 that. If the racing is as hectic as the media radiating from this event, it will surely be an epic competition.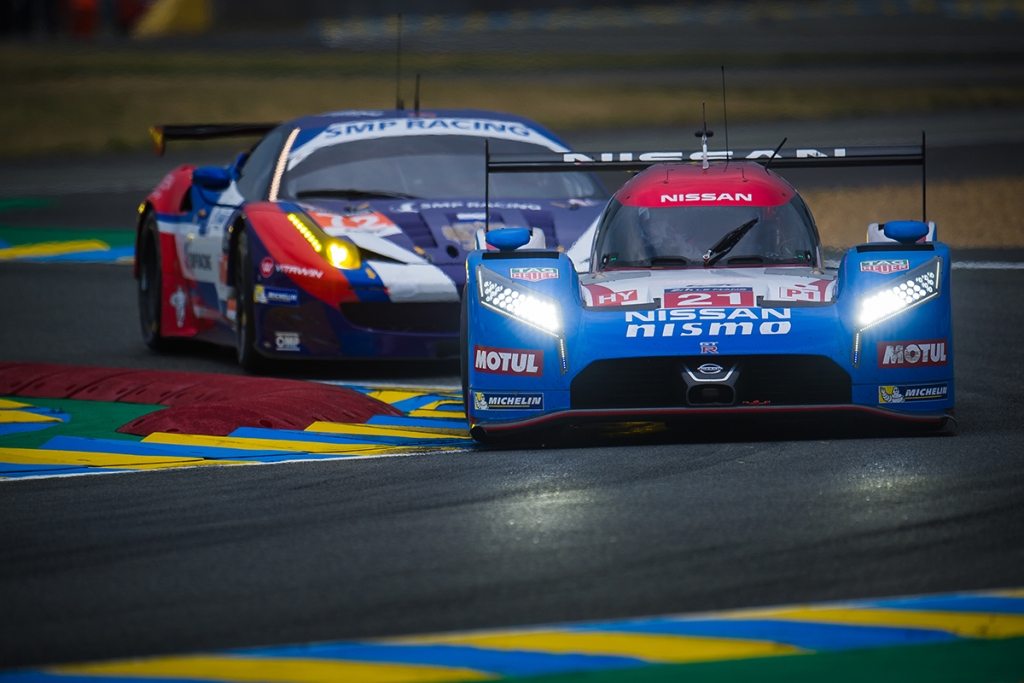 Nothing is getting me more excited for this race however, than the GT-R LM Cars NISMO is bringing to the event. Yes I guess you can call me a GT-R fanboy, having actually only driven the street car in virtual reality, but the underdog-esque status of the NISMO team and their awkward fwd-centric cars is truly making me cheer for their side.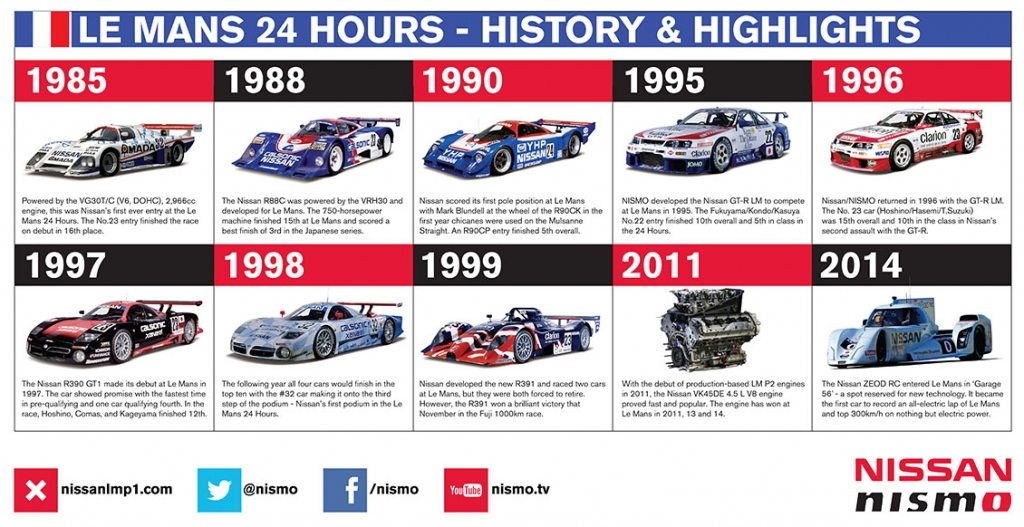 See according to this NISMO info chart, Nissan or NISMO have never really won a Le Mans race, at least not the top podium spot. They have certainly gotten close with amazing cars like the R390 GT1 or the epic GT-R LM cars from the 90's, but to take the whole enchilada would be something unreal for the whole team.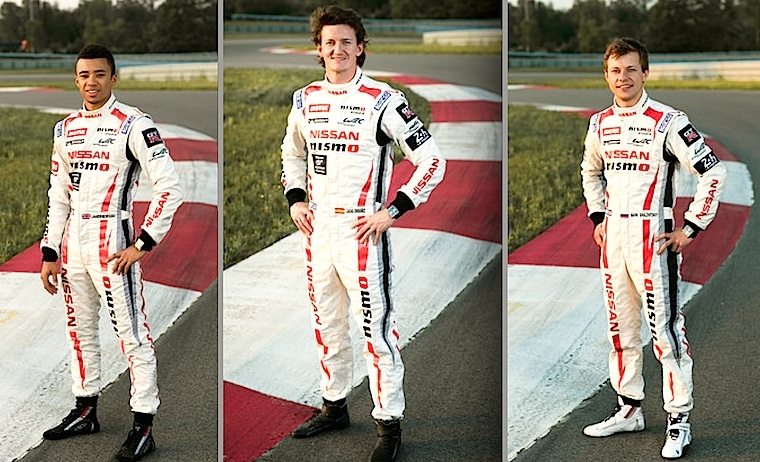 It's also very cool to have guys that literally went from playing a video game (The Gran Turismo Series) to actually competing in this insane 8.47 mile long race. I mean how disheartening (or encouraging depending on what camp you're from) would it be for a long-time, career driver to have some video game nerds beat him. Jann Mardenborough, Lucas Ordóñez, and Mark Shulzhitskiy (as pictured) are all three basically living their fairy-tale dream this weekend in Le Mans, France. Each one of them gets to command one of the 3 GT-R Le Mans LMP1 Cars and are each appointed to a team of 3 that does not include their contemporaries but rather other amazing and seasoned drivers.
I know I'll be watching the streams on and off this weekend and keeping track of the 3 Mega-Godzillas on the long De La Sarthe Course. Make sure to check out some of the quick highlights that have already occurred within the NISMO camp below.
(Image and Video Source: Official Nissan Press)